The NBI's Drought Task Force for South Africa – Going Beyond the Surface
Posted by

Date

March 8, 2018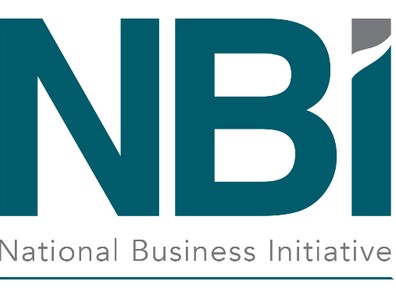 If the work of the NBI's Drought Task Force in South Africa has revealed anything, it is the need to move beyond the surface, in all respects. First convened in November 2017, the Task Force has seen some of its earliest benefit in linking together business representatives and government officials based on an urgent need and a common vision. It is this deepening relationship that will get South Africa's Western Cape province through the worst drought in at least 300 years.
The Drought Task Force is also a firm reminder that South Africa's days of relying primarily on surface water are over. Much talked about (but essential that it is implemented) is the move towards a more diversified water mix that includes a growing role for groundwater, water reuse and desalinisation. And most important of all, is the need to significantly reduce the physical losses in the national water system, losses that currently stand at a staggering 36%. The power of water conservation has become all too apparent in recent months, and every role-player, whether domestic, industrial or agricultural, will need to embrace the South African water conservation revolution.
The combination of higher evaporation rates brought about by climate change and a looming water supply gap nationally, demonstrate that we must plan and invest now for water security. If Cape Town has taught us anything, it is that we can never afford for a major water system to fail, ever. Sitting in Task Force meetings it becomes all too apparent how central water is to all aspects of the economy. Gauteng, for example, will need to take action on water conservation and water reuse now, to ensure our economic resilience, especially given the delays experienced in implementing Phase II of the Lesotho Highlands Water Project.
The next NBI Drought Task Force meeting takes place in Cape Town on the 22nd of February. Key areas of focus will be on supporting water conservation within companies and their surrounding communities, as well as aiding provincial schools to reduce their consumption and enhance their water security. The overall message going into the meeting is clear: 'Day Zero' will be avoided in the Western Cape in 2018 if water conservation is everybody's business. With that said, ongoing planning, investment and support is needed to ensure that similar challenges are not faced in the province in 2019 and beyond. Fortunately, the NBI Drought Task Force represents one such initiative that can assist business and government to go beyond the surface and deepen the power of collective action.
For more information on the NBI Western Cape Drought Task Force, please contact Alex McNamara.
Tag:business risk, climate change, Community Engagement, conservation, corporate water stewardship, drought, droughts, partnerships, partnerships in practice, physical risk, policy engagement, Public Policy, public-private partnership, recycled water, risks, SDG6.4: Water use efficiency, south africa, water reuse, water risk, water risks, water scarcity, water security, water stress