Volumetric Water Benefit Accounting (VWBA): A Practical Guide to Implementing Water Replenishment Targets
Posted by

Date

January 21, 2021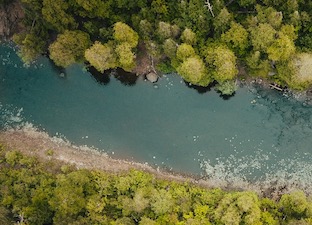 The CEO Water Mandate, with partners Bluerisk and Valuing Nature, is releasing a new guide on Volumetric Water Benefit Accounting (VWBA), intended as a practical resource to facilitate the application of VWBA methods. The objective of the guide is to assist practitioners with the application of the VWBA method during the implementation of activities to meet corporate and/or site water replenishment targets.
The guide, Volumetric Water Benefit Accounting (VWBA): A Practical Guide to Implementing Water Replenishment Targets, offers specific support to practitioners for how to
Map shared water challenges, activities and VWBA indicators;
Optimize the selection of projects informed by a comprehensive list of prioritization criteria;
Review and validate claims prior to public communication and disclosure;
Estimate the cost of meeting a water replenishment target;
Develop an implementation roadmap; and
Answer frequent questions.
This guide is not intended as a stand-alone document. Rather, practitioners should use the information provided here only after having read and understood the content outlined in Volumetric Water Benefit Accounting (VWBA): A Method for Implementing and Valuing Water Stewardship Activities.
For the purpose of this guidebook, water replenishment means returning a volume of water to the local catchment from which it came in ways that
Address the local water challenges that are shared with local communities and stakeholders;
Align with leading practice for corporate water stewardship;
Are informed by the best available information and catchment context; and
Have a measurable and positive impact on the catchment's water availability, quality, and accessibility.
This guidebook outlines the proposed approach for how sites can meet a water replenishment target. It provides guidance and methods for how to apply the approach, including detailed information on where and how to select water stewardship activities, develop an implementation road map, and measure progress toward meeting the target.
Learn more about the guide here.