Stockholm World Water Week 2019: CEO Water Mandate Events
Posted by

Date

July 22, 2019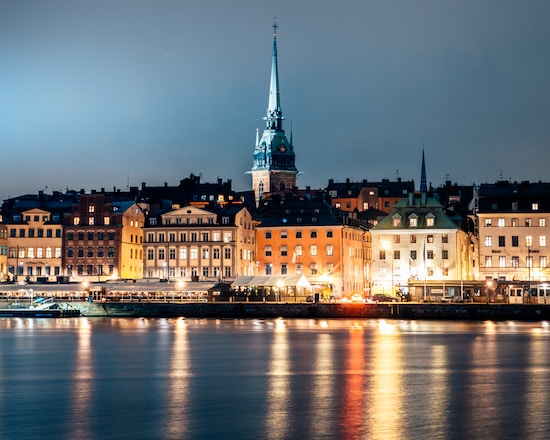 As in past years, the Mandate's main annual convening will coincide with Stockholm World Water Week from August 25-30. Mandate events will take place both as seminars that will occur within the World Water Week conference, as well as side events that will take place offsite. The latter category will consist of invitation-only, multi-stakeholder facilitated dialogues that will bring together a variety of experts from the private sector, civil society, governments, UN agencies, and others to explore critical issues and that advance particular aspects of corporate water stewardship.
---
CEO Water Mandate Offsite Multi-Stakeholder Working Conference
Tuesday, August 27th , 2019
Location: Radisson Blu Waterfront Hotel
The Mandate's multi-stakeholder meetings will be held on Tuesday, August 27th beginning at 10:30AM and concluding with a reception. More details about the Mandate's off-site events will be shared in due course, but will cover topics including contextual water targets, a common water accounting framework, knowledge sharing with Water Action Hub 3.0, and scaling local water stewardship action. This is an invite-only side event for Mandate endorsers and stakeholders that will take place offsite.
---
The current seminars held within the main conference sessions include:
Collective Action to the Last Mile/Kilometer
Sunday, August 25, 11: 00 – 12:30 PM
Convened with 2030 Water Resources Group, World Business Council for Sustainable Development, World Economic Forum, Organisation for Economic Cooperation and Development, and the Global Water Partnership
This event will be dedicated to discussing how collective action approaches and multi-stakeholder platforms can ensure that all voices are considered. It will examine the role of the private sector in triggering water resources transformation through collaboration with others.
The discussion will be framed around the following key questions:
Can collective action approaches promote social, economic and environmental empowerment by communities across all regions of the globe?
How can stakeholders come together to advance policies that promote inclusive water governance and support technological, financial and other innovations in improving equitable allocation of water across users and sectors?
How (or what do you need to do) to build common understanding and trust between sectors and across stakeholders necessary for successful collective action?
How can all voices—from small farm holders to textile workers to miners—be heard in building water security and reducing conflicts? How can the transaction costs of collaboration be minimized in such cases?
What role can private sector play to promote business models for the bottom of the pyramid?
How is technology affecting water governance processes and what are the policy frameworks and approaches that need to exist to ensure that technology advancements are fostering more inclusive processes, not more inequality?
Setting Contextual Water Targets: Concept and Application
Wednesday, August 28, 2-3:30 PM
Co-Convened with Cargill, CDP, The Nature Conservancy, UN Environment, World Resources Institute, and World Wildlife Fund for Nature
Water challenges are primarily local—each catchment has unique hydrologic, environmental, social, cultural, regulatory, and economic characteristics. Given that each catchment has a different set of challenges, companies must set water targets, at individual sites, enterprise-wide, and across the value chain, that respond to catchment conditions to reduce business risk, realize opportunities, and contribute to water security and sustainability for all. The new site-level water targets guidance provides a pathway for companies to set targets and implement catchment-scale solutions at the right effort level to address the root cause of water challenges.
This session will (a) share proposed pathways for applying and scaling the adoption of site and enterprise-level contextual water targets and (b) learn from Cargill's real-life application of the proposed enterprise-level approach. Businesses, governments and civil society participants will join in conversation to explore (a) opportunities for improving the approaches, (b) solutions to potential barriers, (d) the most effective interventions to meet targets; and (c) the role of collective action and public policy engagement to ensure long-term water security is achieved. The session will inspire participants to apply the two approaches and engage in collaborative action to scale contextual water targets across value chains and sectors.
Tag:2019, 2030 World Resources Group, Cargill, cdp, Collective Action, context-based water targets, Global Water Partnership, multi-stakeholder dialogue, Organisation for Economic Cooperation, stockholm world water week, tnc, UN Environment, WBCSD, World Economic Forum, world resources institute, wwf