PhosAgro Commits to the CEO Water Mandate
Posted by

Date

May 5, 2021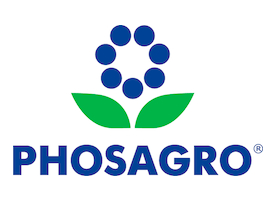 The CEO Water Mandate Secretariat welcomes PhosAgro as its latest endorsing company! Via its endorsement of the Mandate in April 2021, PhosAgro joins a diverse, global community of over 190 companies that have made a commitment to advancing water stewardship.
In addition to committing to the CEO Water Mandate, PhosAgro is the latest company to join the membership of the Water Resilience Coalition. The Water Resilience Coalition is an industry-driven, CEO-led coalition of the CEO Water Mandate that aims to elevate global water stress to the top of the corporate agenda and preserve the world's freshwater resources through collective action in water-stressed basins and ambitious, quantifiable commitments.
Founded in 2001, PhosAgro is a vertically integrated fertilizer company based out of Russia, that specializes in the production of phosphate rock and mineral fertilizers. With approximately 10,882 employees, the company's products are marketed across all inhabited continents and in more than 100 countries. In 2020, PhosAgro reported USD 3.5 billion in revenue.
PhosAgro strives to prioritize environmental protection throughout the entire product life cycle. The company's water strategy aims to increase water use efficiency, with the company optimizing its production processes and trying to reclaim water without having to draw more and discharge treated wastewater. PhosAgro's 2020 water strategy contains a list of projects for each branch of the company, which include efforts such as water efficiency improvements, the reduction of discharge volumes, the improvement of wastewater quality, and the creation of a closed water circulation system. The company aims to "reduce our negative impact on the environment, preserve natural ecological systems, [and] continuously develop new ways to manage our impact on the environment."
Learn more about PhosAgro's sustainability efforts by reading the company's 2020 Integrated Report here.
To learn more about endorsing the CEO Water Mandate, click here.