Novozymes Commits to the CEO Water Mandate
Posted by

Date

September 23, 2020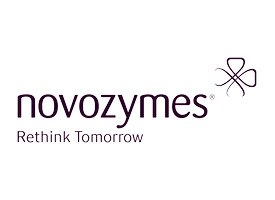 The CEO Water Mandate Secretariat welcomes Novozymes as its latest endorsing company! Via its endorsement of the Mandate in September 2020, Novozymes joins a diverse, global community of over 170 companies that have made a commitment to advancing water stewardship.
Founded in 2000, Novozymes is a global biotechnology company that produces a wide range of industrial enzymes and microorganisms. Based out of Denmark, the company has over 700 products across multiple industries and has affiliates and sales companies in more than 30 countries. Novozymes has over 6,000 employees and held an estimated 48% share of the global enzyme market in 2019. The company reported revenues of 14.37 billion DKK in 2019.
Novozymes aims to integrate sustainability into the core of its business as a key component of its business strategies and management processes. The company supports the United Nations Sustainable Development Goals, with projects in its innovation pipeline assessed in relation to their potential impact on the SDGs. The company's water platform seeks to prevent pollution by removing chemicals and making wastewater treatment more efficient. The company has set multiple goals to contribute to water sustainability in its own operations, including developing context-based water management programs at 100% of its sites by 2022 and managing water in balance with local conditions at 100% of its sites by 2030. In 2019 the company conducted site-specific water-risk assessments to identify water-stressed sites and regions as a part of its commitment to sustainable water management. In 2019, Novozymes' water consumption decreased by 4% and its total volume of wastewater generated decreased by 3%.
Learn more about Novozymes's sustainability efforts by reading their 2020 Communication on Progress document here.
To learn more about endorsing the CEO Water Mandate, click here.