Mavi Commits to the CEO Water Mandate
Posted by

Date

August 13, 2021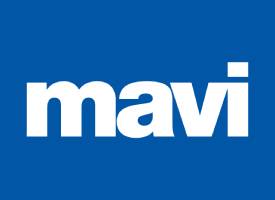 The CEO Water Mandate Secretariat welcomes Mavi Giyim AS as its latest endorsing company! Via its endorsement of the Mandate in July 2021, Mavi joins a diverse, global community of over 190 companies that have made a commitment to advancing water stewardship.
Based in Turkey, Mavi sells a wide range of denim and lifestyle apparel products. With presence in 33 countries including Turkey, USA, Canada, Germany, Russia, and Australia, Mavi sells its products via 439 mono-brand stores and 4500 points of sale. With over 4000 employees and $90 million in quarterly sales, Mavi is a global brand in both the brick-and-mortar and e-commerce spaces.
Mavi's 'All Blue' approach pursues 'sustainable growth through quality.' Launched in 2019, denim products in the All Blue collection consume less water and energy during production. In 2020, the same year it joined the UN Global Compact, Mavi started Life Cycle Assessment (LCA) studies to identify the environmental impact of its denim products. By conducting several stakeholder analyses, Mavi likewise identified Water and Wastewater as one of seventeen sustainability priorities, forming six working groups to create corresponding roadmaps and action plans.
Learn more about Mavi's sustainability efforts by reading the company's 2021 UN Global Compact Communication on Progress here.
To learn more about endorsing the CEO Water Mandate, click here.