IPG Commits to CEO Water Mandate
Posted by

Date

August 25, 2021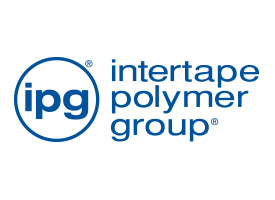 The CEO Water Mandate Secretariat welcomes the Intertape Polymer Group as its latest endorsing company! Via its endorsement of the Mandate in August 2021, IPG joins a diverse, global community of over 190 companies that have made a commitment to advancing water stewardship.
With joint headquarters in Montreal, Quebec and Sarasota, Florida, IPG sells a variety of woven adhesive products for commercial and industrial use. IPG employs approximately 3,700 employees across 32 locations, with21 manufacturing facilities in North America, 5 in Asia and 1 in Europe. At time of endorsing IPG's quarterly revenue totaled $376.7 million. 
IPG has several initiatives to improve water stewardship in their product supply-chain. In 2020 the company publicly committed to reducing water consumption in operations 25% from 2019 levels by 2030. Between 2019 and 2020 IPG reduced water consumption by 6.7%, with almost 20% of that reduction in water stressed areas. In 2020 IPG formed a water conservation team to identify opportunities for improved water use practices.
Learn more about IPG's water stewardship efforts by reading the company's 2021 UN Global Compact Communication on Progress here.
To learn more about endorsing the CEO Water Mandate, click here.