Innovate 4 Water Abuja – November 27-28, 2018
Posted by

Date

September 20, 2018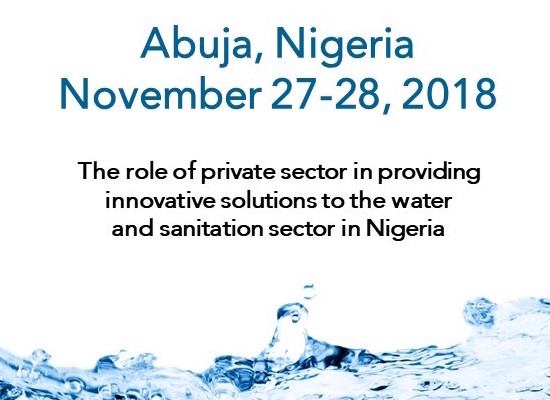 The Role of Private Sector in Providing Innovative Solutions to the Water and Sanitation Sector in Nigeria
Are you a Nigerian / West African / World expert in: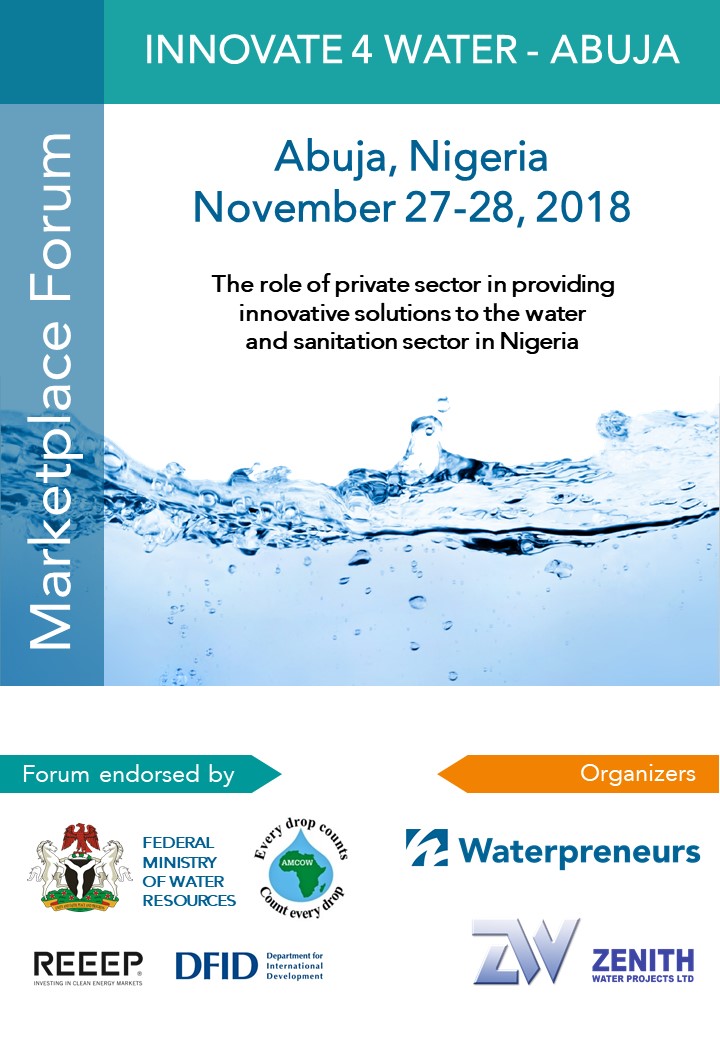 Water related business? Utility? Water, sanitation and related development issues? Sustainable Development Goals? Access to basic services for low income populations? Business and human rights? Market-based solutions? Impact investing? Social entrepreneurship? Blended finance? Circular economy? Decentralized business models?
Innovate 4 Water Abuja is for you:
2 days of matchmaking focusing on water and sanitation, entrepreneurship and sustainable investments.
Innovate 4 Water Abuja is co-organized by two SWA partners, Zenith Water Projects and Waterpreneurs, in the spirit of multi-sectorial collaboration.
When
November 27 – 28, 2018
Where
NAF Conference Centre – 496 Ahmadu Bello Way, Garki 2, Abuja, Nigeria
Who
Innovate 4 Water is particularly relevant for:
Water utilities, technology providers
Small and Medium Enterprises operating in the water & sanitation sectors
Multinational companies with interests in the water & sanitation sectors
Investors (banking, asset management, private banking, foundations, corporate companies)
Water & sanitation institutions (foundations, coalitions, NGOs)
International organisations, national governments, development institutions
Incubators
UN agencies with interest in WASH and IWRM
Why
Innovate 4 Water is bringing water and sanitation innovators, investors and other stakeholders together to accelerate innovation and diffusion, supporting sustainable technologies and business models for access to safe water and sanitation.
The design and delivery of Innovate 4 Water is unique and effective because the event is:
action oriented
highly curated
business-networking focused
Read more on www.innovate4water.net/abuja-2018
Contact: innovate4water@waterpreneurs.net
                 i4water@zennithgroup.com