How the COVID-19 Pandemic Intensified Coca-Cola's Focus on Clean Water, Sanitation and Hygiene
Posted by

Date

February 15, 2021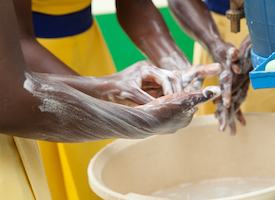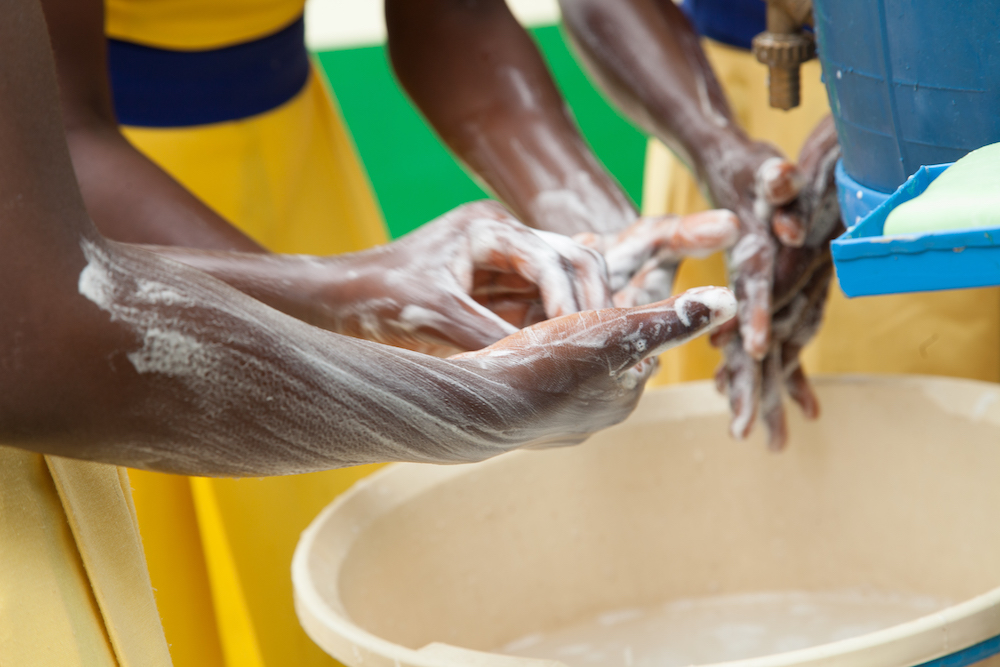 During times of crisis, communities often face problems that soon branch into many more. We saw this yet again in 2020, as the COVID-19 pandemic grew beyond a severe public health crisis to cause ripples of other troubles across many communities.
This happened with water, where simple lack of access to regular handwashing posed a barrier in limiting the spread of the Coronavirus.
As a company that relies on water, we know that reliable access to clean water, sanitation and hygiene (or WASH) is essential to community wellbeing. This is especially true in under-resourced communities.
Investment in community WASH, especially for women and girls, is at the heart of the Coca-Cola water stewardship strategy, and it has been for a decade. Together with our partners, we've helped provide more than 10.6 million people with access to safe drinking water since 2010, including 6 million in Africa alone.
During the pandemic, we continued our work on planned WASH programs. We also leveraged our network of partner organizations across public, private and civil society to provide Personal Protective Equipment (PPE) and access to hygiene for more people in more communities.
One example was our partnership with WaterAid and our bottling partner in Eswatini, ABInbev, to ensure 150,000 people across two of the country's four regions received access to handwashing stations, soap and hand sanitizer, disinfectant and hygiene kits. Five healthcare facilities now have installed handwashing facilities.
Across Africa, the Replenish Africa Initiative (RAIN) reached more than 350,000 people with water access and hygiene in response to COVID-19, while also achieving its long-term goal of providing access to WASH for 6 million people. Other countries made important progress on advancing water access and hygiene, including Brazil, Honduras, India and Pakistan. To date, there are 40 countries across Africa where WASH programs have been implemented.
Individual corporate actions with key partners were critically important in 2020 to respond quickly and with the right local relevance. However, the significant momentum generated in 2020 is even more important for long-term recovery. If anything, 2020 made it clear that future challenges are shared and are not for any one company or actor to solve alone.
We need to leverage our collective strengths and resources, aligned to common goals, to achieve impact at a greater scale, to build resilience to future shocks and make genuine progress toward the Sustainable Development Goals.
Coca-Cola is proud to be a leader in water stewardship. Going forward, we want to lead by building on others' actions. As we revised our water strategy, focused on 2030, we talked to our bottling partners about sharing scalable solutions across our system. We asked experts and partners to share the latest science and perspectives on where we can make the biggest impact. We also engaged other companies, including peers and suppliers, to share their insights and let us learn from them.
In the first half of 2020, Coca-Cola joined the new Water Resilience Coalition (WRC) led by the UN Global Compact's CEO Water Mandate to support corporate collective action toward Net Zero Water Impact. We also signed up for the WASH4WORK initiative, led by WBCSD and WaterAid, to align behind common definitions and metrics for water access in the workplace, in the supply chain and throughout communities.
In November 2020, we also partnered on and supported the WRC and WaterAid's #WaterIsResilience campaign, which is accelerating access to water by bringing in more partners and by emphasizing the critical role of water access for community resilience.
Aligning goals and accelerating collective action are the foundation of creating systemic change. We call on other businesses to join us as we amplify our joint efforts toward decisive progress. This is how a more sustainable and equitable world can be made.