The 5 First Things To Report About Water In Your CSR Report
Posted by

Date

March 29, 2017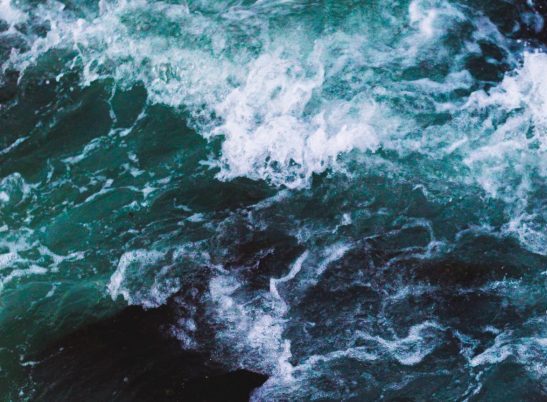 The CEO Water Mandate's Corporate Water Disclosure Guidelines offer a framework, principles, and best practices for how companies can effectively and meaningfully report their water management practices to key stakeholders. The Guidelines are based around the Corporate Water Disclosure Framework, which lays out the key pieces of information companies report ideally.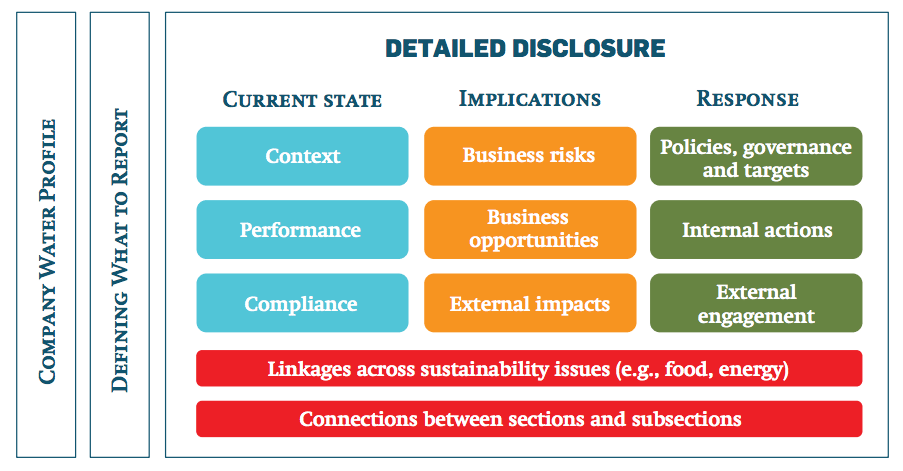 The Company Water Profile is one of the three core pillars of this Framework. It lays out the most basic information companies can report as a high-level overview of their water management practices. The Company Water Profile can serve as an "executive summary" of a longer report or section on water for advanced water stewards, or even the entirety of a company's water-related reporting, especially for SMEs or companies just beginning to consider water stewardship.
In essence, the Profile is a quick snapshot of the company's most essential water-related information.
Here we lay out the core elements of an effective Company Water Profile:
1. The Company's Interactions with Water
Companies describe generally how they utilize water resources (e.g., their operational uses for water, the nature of their water discharge, the importance of water to the value chain, the water use of their products). Ultimately, readers should come away with a clear idea of how the company utilizes water resources and why and to what extent water is important for business viability.
2. The Company's Water Challenges and Opportunities
Companies then provide a high-level discussion of the opportunities and challenges that water poses to the business and the extent to which water-related issues are relevant for the company generally. This discussion synthesizes information about how the company uses water with a discussion of global water trends and specific basin conditions in order to provide an overview of the company's water-related business risks, opportunities, and impacts.
3. The Company's Commitment and Response
A profile can also summarize the steps the company is taking to address water-related risks and impacts and to seize water-related opportunities. Such a summary can touch upon many issues, ranging from a high-level commitment to water sustainability to specific company policies and strategies. Profiles will vary depending on the maturity of the management practices. Some companies may choose to situate the maturity of their water management practice within a broader continuum and articulate how they anticipate their strategies and programs will grow and evolve over time.
4. Profile metrics that provide a summary of companywide water performance and risk
A profile offers a chance to provide a quantitative snapshot of companywide water-related performance and risk. To do so, the company demonstrates its performance over time with respect to the profile metrics:
Total and percentage of withdrawals located in water-stressed or water-scarce areas
Percent of facilities with a water-related regulatory compliance violation
Percent of facilities adhering to relevant water quality standards
Average water intensity in water-stressed or water-scarce areas (as appropriate)
Ideally, a company will display numerous years of data for these metrics (in chart or tabular format) in order to demonstrate performance over time, using a base year to track progress. The articulation of targets for one or more of the metrics can also serve to reinforce relevant policy commitments and strategies.
5. A list of "hot spots" where risks and impacts are most likely
Lastly, profiles allow companies to shed light on the water-stressed and high-risk locations (or hot spots) where they are most likely to experience water risks or create negative impacts. Ideally, a company will provide a list of water-stressed (or otherwise high-risk) basins where it has operations.
Learn more