Starbucks Commits to the CEO Water Mandate
Posted by

Date

April 28, 2021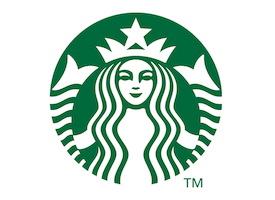 The CEO Water Mandate Secretariat welcomes Starbucks as its latest endorsing company! Via its endorsement of the Mandate in April 2021, Starbucks joins a diverse, global community of over 190 companies that have made a commitment to advancing water stewardship.
In addition to committing to the CEO Water Mandate, Starbucks is the latest company to join the Leadership Committee of the Water Resilience Coalition. The Water Resilience Coalition is an industry-driven, CEO-led coalition of the CEO Water Mandate that aims to elevate global water stress to the top of the corporate agenda and preserve the world's freshwater resources through collective action in water-stressed basins and ambitious, quantifiable commitments.
Founded in 1971, Starbucks is a roaster, marketer, and retailer of specialty coffee. Based out of the United States of America, the company has more than 30,000 retail stores in 78 markets and employs approximately 349,000 people worldwide. In 2020, Starbucks reported consolidated net revenues of $23.5 billion.
Starbucks' vision for the future is to become resource positive, intending to give back more than it takes from the planet. Per the company's 2030 target, 50% percent of water withdrawal for direct operations and coffee production will be conserved or replenished with a focus on communities and basins with high water risk. Throughout 2020, Starbucks purchased nearly 600 eco-mills and distributed them to coffee farms in Guatemala, Mexico, Peru, Kenya, and Rwanda, resulting in up to 80% water savings in coffee processing where installed. The company is investing in making current water processing technology and machinery more efficient. For example, through the Starbucks Tryer Center the company is working with suppliers to explore improvements to existing water processing machinery and technology. Starbucks is also working on developing water replenishment projects in coffee communities, focusing on basins and communities with high water risk. These coffee-specific environmental goals are an extension of work underway with C.A.F.E. (coffee and farmer equity) Practices developed with Conservation International. With growing and processing coffee, the program promotes sustainable agricultural practices including measures to protect water quality, improve soil health, preserve biodiversity, reduce agrochemical use, and conserve water and energy.
The World Wildlife Fund has been partnering with Starbucks to evaluate its environmental footprint and to collect additional data and information to evaluate Starbucks' water stewardship strategy and priorities. Utilizing WWF's Water Risk tool, Starbucks is working on enhancing its current target and strategy.
"Our aspiration is to become resource positive – storing more carbon than we emit, eliminating waste, and providing more clean freshwater than we use," says Starbucks CEO Kevin Johnson in his January 2020 letter to Starbucks partners.
Learn more about Starbucks' sustainability efforts by reading the company's 2020 Global Environmental and Social Impact Report here.
To learn more about endorsing the CEO Water Mandate, click here.