South Africa: A "Rainbow" Array of Stewardship Partnerships Has Led to a Wide Diversity of Lessons
Posted by

Date

October 31, 2019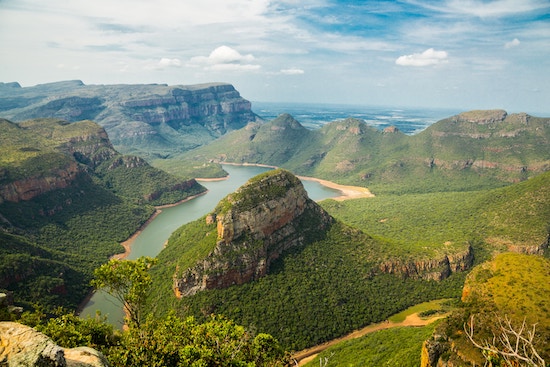 Since 2014, the International Water Stewardship Programme (IWaSP) has been present in South Africa. Over this time, several multi-stakeholder partnerships have been formed to tackle the complex water challenges the country faces. Each partnership focuses on different elements of water security, but all are designed to significantly improve the lives of the people in the project areas through innovative and replicable approaches. Through the numerous partnerships, with their diversity of stakeholders, challenges, and initiatives proposed, a number of lessons have been learned on how best to implement water stewardship initiatives.
For instance, as was the case in Ethiopia, partnerships that are supported by an independent local partnership manager to carry out coordination are more likely to progress faster and with deeper trust among the stakeholders. Having a strong partnership based on trust is important for project implementation. This has been evident with the newly formed uMhlathuze Water Stewardship Partnership in Richard's Bay, South Africa. The partnership appointed a local partnership manager to coordinate the group who has been instrumental in fostering strong relationships among and between the private and public sector partners. The partnership manager's independence and local familiarity has fostered trust in the partnership. As a result of its strength, the partnership has implemented many activities in a short period of time, including:
Support to the Municipality for non-revenue water issues
A study on the economic potential in the area and creation of small and medium enterprises
Implementation of projects on circular economy
Collaborative and sustainable management of water resources from the dam
Building the capacity of agriculture small growers in business development
In addition to ensuring trust within the partnerships, another lesson that was learned was the need to include social skills development among partners as a complement to technical interventions identified. Water stewardship goes beyond technical interventions. Therefore, stewardship partners must consider the capacity building of other skills including social, or "soft," skills, especially in the context of complex water challenges. Soft skills include communication, partnership brokering, negotiation, and facilitation. These soft skills are especially necessary to respect and navigate cultural practices and norms when engaging communities.
The other lessons shared by the team in South Africa included (among others) the need to avoid dependency on a single partner during the design and implementation of a project and the importance of regular monitoring and evaluation during and after the culmination of a project to ensure that focus areas can be shifted before it is too late, and to be able to evaluate the impact of a specific stewardship initiative. However, the lesson that stood out the most, possibly because it was a common theme among the lessons learned in Ethiopia, Tanzania, and Zambia, is the importance of ensuring financial sustainability after the initial grant for the partnership has been completed. In South Africa this was done by ensuring multiple financing options and income streams for project implementation from a diversity of private, public and civil society organisations.
The wide diversity of projects across the geography of South Africa has resulted in a rich collection of lessons for future stewardship projects. Please have a look at them if you are interested in initiating any stewardship partnerships, particularly in South Africa.