Going Organic… Partnering Around Water
Posted by

Date

June 23, 2016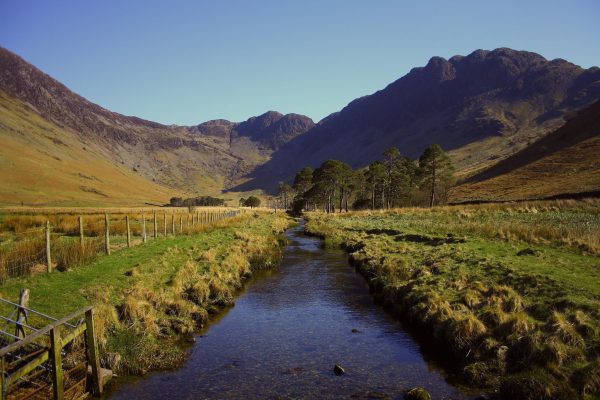 Having worked in the partnership space for a long time, my organisation is often asked for the magic formula on how best to engage stakeholders, manage conflicts, ensure commitments are being met …in other words, structure and then measure the effectiveness of a partnership. We have always been troubled by this approach. Sure there is clarity on how best to introduce and measure efficiency gains, measure water quality… measure the tangibles. This is important, but much of what working in partnership is about however revolves around the intangibles. Partnerships are ultimately about shaping the quality of a conversation that allows different perspectives to be heard and understood, and then debated – leading to new ideas and better ways of resolving issues in response to changing contexts. Engaging stakeholders managing conflicts and ensuring commitments are being met are all part of this moving landscape.
When we first started out in the partnership arena back in the late 1990s, we were asked for lessons learned from a series of partnerships operating in the water and sanitation space. Without hesitation, our first lesson was that context matters. We were told in no uncertain terms though by one or two senior colleagues on our Board of Directors that we could do better than this. Surely there were deeper, more intrinsic lessons that we could share. These diverse partnerships could learn from each other of course, but some were more advanced than others, some were more confrontational than others, some were very friendly but lacking in ambition, some very ambitious but needing a reality check. All were shaped by the resources brought to the table, the politics of the moment, the personalities sat around the table, the understandable but hidden conflict embedded in different attitudes to risk, and different reflections on whose risks mattered most.
Our work in supporting each of these partnerships needed to be tailored to the specific circumstances, trying to build sufficient familiarity that allowed partners to be at least marginally comfortable with the unpredictable. This was obviously challenging when there were legal and regulatory as well as major investment issues at stake, but partnerships are not about having all the answers up front. Instead, difficult as this is, they appear to be most effective when they evolve organically…
Every 5-7 years, we have revisited the current state of affairs with regard to partnerships in the water sector. We are doing this again at the moment. Although there is fatigue and much eye-rolling around the language, partnerships, collaborative working, or whatever we wish to call it these days remains very much in the vanguard. Organisations need to show how they are working together with others and are still looking for the magic formulas. Thus, the rhetoric hasn't changed – partnerships remain the way forward. But in reality, they rarely deliver what we expect of them.
Whilst there are contextual and structural issues that make partnerships difficult, we are constrained by a mentality that when it comes time to negotiate the tough stuff, we understandably revert back to basics – the easier tangibles, i.e. what can be measured most directly. This is where partnerships get blurred with contracts – paying for specific deliverables that may or may not be joined up, and may not link in to a wider, more evolving ambition.
This wider ambition usually involves some disruptive move to reconfigure component parts in response to market and / or governance failures. To paraphrase from numerous conversations we have been having lately, the fundamental flaw is that we continue to think that we can grow the pie by expanding the resource base, increasing the water supply, etc. instead of all the hard work needed for this reconfiguration of the status quo. This attitude makes sense if we keep being told that partnerships are about more than the sum of the parts. But the parts are circumscribed and usually risk averse. Thus the contributions are almost always fundamentally smaller than the actual commitments due to all the restrictions placed on them – regarding time frames, the need for immediate outcomes and impacts, legal liabilities…
WASH is hard, involving basic needs and basic rights, and the politics of the marginalized. Water stewardship compounds this with a wider range of issues around allocations and further trade-offs between competing uses and users. In both cases, institutional fragmentation generally compounds problems of weak governance. Even more than with WASH, partnering for stewardship generally requires resources in short supply – time, patience, empathy…
Even while we can introduce more rigour in the process of jointly defining partnership rules and trajectories, working in partnership puts us in the uncomfortable position of having to forego the need for command and control, for predictability. We need to be better at imagining and negotiating the future. For partnerships to be meaningful and come anywhere close to what we expect of them, we need to start with the end in mind rather than the often insufficient inputs we have at our disposal. However, we need to revisit that end regularly, without being afraid to bring in new partners when needed, revisiting the rules when needed, renegotiating when needed. All the technical guidance from partnership toolkits will be instrumental, but the magic formula, if there is one, certainly lies in the quality of the conversation going forward and the recognition that the structures currently in place will only get us so far in fostering the risk taking that is required to meet our partnership ambitions. There's no magic formula for this – we just need to keep the conversation going, making it as responsive to contextual changes as possible…
---
Ken is the founder and director of PiP. Prior to setting up PiP, Ken was the Director of BPD since 2003 and the Co-ordinator of the original World Bank-DFID Business Partners for Development initiative from 1999. BPD operated as an international network of policymakers and practitioners interested in partnership approaches to service delivery.
Beyond working with a wide range of partnerships from the global to the local levels, Ken has developed a range of research programmes with related publications. These have built on analysis he has conducted on diverse WASH contexts in the developing world, from water provision through public private partnerships in Buenos Aires and Jakarta, to public toilet provision in Ghana, to a political economy analysis of sanitation services in Brazil (for the World Bank / WSP in conjunction with Oxford Policy Management (OPM)).
Ken is also a Senior Associate of the University of Cambridge Programme for Sustainability Leadership, serving as tutor or faculty member on both open and tailored courses for senior officials from the World Bank and other organisations. Ken previously worked for 8 years in South-east Asia, including rural Thailand, Bangkok and Vietnam and has more recently conducted analysis of partnership modalities in Cambodia with the Ministry of Interior and the World Bank.