Kazan Soda Electrik Commits to the CEO Water Mandate
Posted by

Date

May 27, 2021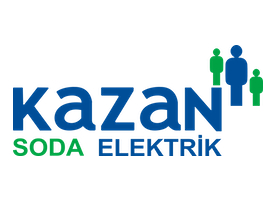 The CEO Water Mandate Secretariat welcomes Kazan Soda Electrik as its latest endorsing company! Via its endorsement of the Mandate in May 2021, Kazan Soda Electrik joins a diverse, global community of over 190 companies that have made a commitment to advancing water stewardship.
Based out of Turkey, Kazan Soda Electrik is a natural heavy trona and sodium bicarbonate producer. Established in 2011, Kazan Soda Electrik is owned by CINER Group, a company that focuses on the mining, energy, and media sectors. Kazan Soda Electrik's logistics network delivers products to more than 40 countries and has an export target of 600 million dollars. In order to prioritize sustainable water use, the company water footprint is calculated every year and verified by an accredited external organization. The company aims to improve access to water and sustainably manage water use and water consumption across its value chain. 
To learn more about endorsing the CEO Water Mandate, click here.