General Motors Commits to the CEO Water Mandate
Posted by

Date

March 22, 2021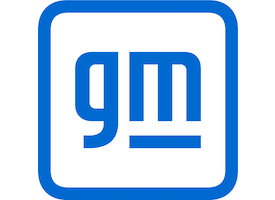 The CEO Water Mandate Secretariat welcomes General Motors (GM) as its latest endorsing company! Via its endorsement of the Mandate in March 2021, GM joins a diverse, global community of over 180 companies that have made a commitment to advancing water stewardship.
Founded in 1908, GM is an automotive company headquartered out of Detroit, Michigan. The company has 118 facilities in the U.S. and employs over 164,000 people worldwide, serving six continents across 22 timezones. GM's brands include Chevrolet, Buick, GMC, Cadillac, and more. In 2019, the company's annual revenue was $137.2B.
GM is committed to preserving water as a natural resource across its operations and has set the goal to reduce the water intensity of its operations by 15 percent compared to a 2010 baseline. The company aims to use water responsibly and efficiently, especially in water-stressed regions. GM's facilities manage water usage on a local basis, with each facility working towards its own target for improvement. One such example, a Potosí Assembly plant in Mexico, implemented a Zero Liquid Discharge system to minimize reliance on well water withdrawal. Another example includes the company's Factory ZERO plant in Detroit, which built a system to reuse stormwater in its cooling towers and manufacturing processes, as well as installed additional stormwater ponds and filtration equipment to limit stormwater discharge to the Detroit River. The company has been named to CDP's Water A List, and engages with over 300 suppliers through CDP Water Supply Chain and other organizations like AIAG.
"The CEO Water Mandate will help us accelerate our water stewardship goals and contribute to the UN SDGs," said Kristen Siemen, chief sustainability officer at General Motors. "As we continue to drive efficiencies in our own manufacturing, we will also work with other endorsing companies to establish, implement and advocate for water stewardship practices that promote corporate water management that benefit people, our communities and our environment." 
Learn more about GM's sustainability efforts by reading the company's 2019 Sustainability Report here.
To learn more about endorsing the CEO Water Mandate, click here.