Coping with the Impacts of Climate Change on Coffee Cultivation in Brazil
Posted by

Date

May 4, 2018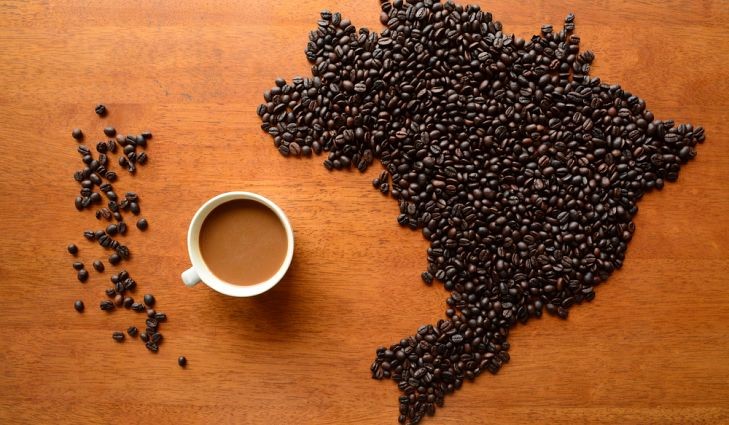 Climate change poses severe threats and negative impacts to agricultural production in Brazil and around the world. However, emerging water stewardship practices can be a critical force in mitigating and adapting to these impacts.
The main effects of climate change on agriculture are related to changes in the availability of water to crops and the occurrence of more severe and more frequent extreme weather phenomena, such as floods, heat waves, frost, hurricanes, droughts, and more.
Data from the Brazilian Panel on Climate Change indicate that Brazil could lose about 11 million hectares of agricultural land due to climate change by 2030.
Coffee cultivation is of particular concern as Brazil is the world's biggest coffee producer – yielding 2,595,000 metric tons of coffee beans in 2016 alone – and has been for over 150 years. Coffee cultivation is sensitive to both high and low temperatures, and as such faces significant climate risks. According to the estimates of the IPCC report released in 2014, the combination of the increase in average temperature and the scarcity of water resources would considerably reduce coffee cultivation.
In view of these climate impacts to Brazilian coffee cultivation, it is necessary to implement adaptation and mitigation measures to reduce material and economic losses. And indeed, there are many innovative areas where the private sector agricultural companies can drive corporate action to cope with the negative impacts of climate change to agriculture and to coffee cultivation in particular. Solutions to water scarcity conditions, for example, include planting  species with deep roots and genetically modified plants that are suited to changing local conditions. The investment is high, but the development of heat and drought tolerant cultivars is one of the best ways to ensure that crops adapt to climate change.
Nestlé, the world's leading coffee company, is using water stewardship practices to deal with the impacts of climate change on their business; these practices are applicable to other coffee producers in Brazil.
Case Study: Nestlé Brazil and its Coffee Supply Chain
Many large multinational companies must manage the impacts directly associated with their activities – such as the use of natural resources, the generation of waste, and the control of atmospheric emissions and greenhouse gases. One of the largest companies in Brazil, Nestlé, has implemented a variety of measures to do exactly this.
Since 2013, Nespresso has been working with the International Union for Conservation of Nature (IUCN) and IUCN's NGO Member the Institute of Ecological Research (IPÊ) on a project to identify the environmental impacts of the company's coffee supply chain and its dependencies on ecosystem services in Brazil's Cerrado biome.
One of the outcomes of this project was the launch in 2015 of the Consortium "Cerrado das Águas" (Waters of the Cerrado Consortium) in Brazil's Minas Gerais State. The Consortium's founding members – IUCN, Nespresso, the Institute of Agricultural and Forest Management and Certification (IMAFLORA), the (IPÊ), the Federation of Coffee Producers of the Cerrado Mineiro, and Brazil's largest coffee cooperative COOXUPÉ – have developed an action plan to move forward this initiative, addressing climate and water impacts in a more holistic manner by focusing on the restoration of ecosystem services. This initiative created by coffee growers, producers, researchers and environmentalists brings together all of the land users who depend on the region's water to deliver positive conservation and socio?economic impacts at a landscape level.
In 2016, weather factors – especially low rainfall – significantly impaired coffee production in Brazil, which impacted businesses and challenged Nestlé and its agricultural producers to seek solutions to improve quality and productivity.
To respond to this challenge, Nestlé accelerated the development and implementation of a variety of initiatives and programs in its coffee supply chain, to address the impacts of climate change in water resources, including the NESCAFÉ Plan program.
The NESCAFE Plan works on the following pillars:
Responsible agriculture
Responsible supply
Responsible consumption
The NESCAFÉ Plan program was started in Brazil in 2011 and currently reaches around 820 coffee grains suppliers located in the States of Espírito Santo and Bahia. The grains are produced in accordance with the Common Code of the Coffee Community (4C), aimed at the sustainability culture throughout the green coffee cycle, through issuing licenses and verifications. The "green coffee" cycle is comprised of the following activities:
Training agricultural producers for the rational use of resources and reduction of environmental impact. Given the change in rainfall in Brazil in 2016, well below historical averages, Nestlé's technical division prioritized training and seminars on the rational use of water with these partners;
Implementation of the practices established in code 4C, which include principles in the social, environmental and economic aspects;
Involvement and engagement of the agricultural producers in water use legislation and with the River Basin Committees.
Nestlé has achieved great results by implementing these actions. Some core messages and takeaways from their experience include:
Through collective action, they can achieve greater outcomes than by working individually. By working with others, companies can share expertise and pool resources that are required to meet challenges.
Nestlé is investing in water management awareness in its coffee supply chain and is working closely to the agricultural producers to train them for the rational use of water resources in order to effectively mitigate water and climate-related risks. Companies are increasingly focusing on taking action in relevant watersheds beyond the site level. They are realizing that this approach brings even greater results for their projects, contributing to tackle local water risks, mitigating physical water scarcity, improving relationships with local communities and authorities and fostering cooperation with other relevant actors.
In the future, all major companies where water is a core element will have to adapt their operations to guarantee the future of their business in a climate change scenario. They are realizing that it is far more effective and transformative to work in collaboration with other stakeholders in the river basin and beyond their factory fence lines.