COP26: A Bold Step Forward for the Water Resilience Agenda
Posted by

Date

December 2, 2021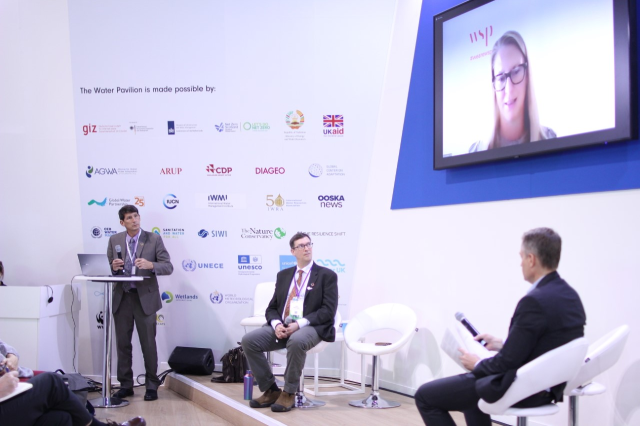 With the 26th UN Climate Change Conference (COP26) now in the rearview mirror, three things are clear: 1) the water agenda received significantly more attention than in previous COPs, 2) resilience and adaptation are gaining powerful traction alongside climate mitigation, and 3) the corporate sector has the opportunity to lead in this critical next stage of the climate crisis by turning commitments into tangible action.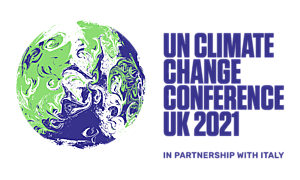 The COP water story, in a way, represents two sides of a coin. Going back to the 2015 COP in Paris, water events were generally sidelined. Some were even held in tents in remote parking lots. Just six years ago, water sector representatives mostly talked amongst themselves about the relevance of the water-climate nexus. This left critical gaps in coordination between the water and climate agendas—with too many missed opportunities to count.
COP26 marked a big change—and a welcome one. As highlighted by the UN Global Compact's CEO and Executive Director, Sanda Ojiambo, water was front and center at COP26, recognized as a critical pathway to achieving climate goals for both mitigation and adaptation.
This shift was most strikingly evident at the first-ever Water for Climate Pavilion, the site for water-focused programming inside the official COP26 Blue Zone. The UN Global Compact CEO Water Mandate was a Core Partner of this historic Pavilion. Throughout the 11-day program, the Pavilion enjoyed a frequently overflowing climate-focused audience on-site, as well as a strong following online with nearly 28,000 views across its live streams on YouTube.
A focus on water resilience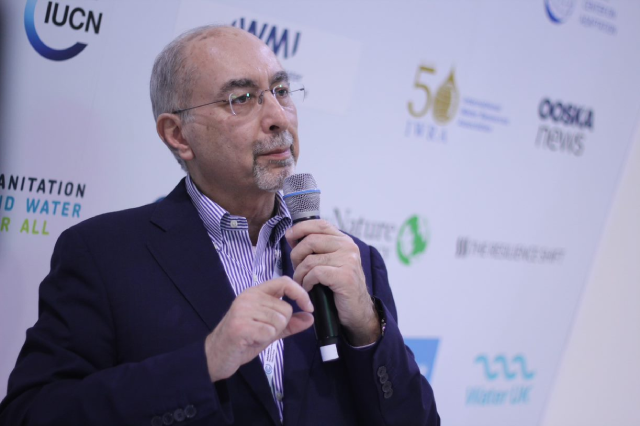 Another shift evident at Glasgow was that resilience and adaptation gained significant visibility alongside mitigation. The Pavilion's Resilience and Adaptation Day was its second-most attended day with 15 percent of all views throughout both weeks.
Sanjeev Chadha, Vice Chair of the Pacific Institute, focused his remarks on adaptation during a CEO Water Mandate event at the Water Pavilion, stating there is urgent need for bold and faster action, as well as an undisputed need for collective action. Chadha further commented on the critical need for action to be both just and equitable.
Corporate sector leadership from the Water Resilience Coalition
The CEO Water Mandate's collective action initiative, the Water Resilience Coalition (WRC), is paving the way for corporate action on water resilience. Since its 2020 launch, the WRC has gained notable traction, increasing membership from 11 to 27 companies. Since its inception, the WRC has also introduced the Net Positive Water Impact (NPWI) framework, a new standardized approach to quantify water positivity consistently across companies at global scale. WRC member companies commit to achieving NPWI based on three specific dimensions—water availability, quality, and access—in water-stressed basins where they operate by 2050 through a combination of investments in their own operations and through collective action.
During COP26, the WRC welcomed two new companies—LG and Braskem—to its membership, while also formalizing partnerships with UNICEF and the European Space Agency (ESA). CEOs of WRC leadership companies also united for the Coalition's second CEO Circle meeting. During this high-level, direction-setting gathering, CEOs agreed on the WRC's 2030 Roadmap for Collective Action, including specific 2030 goals:
Increase WRC corporate membership to 150 companies, representing one-third of global corporate water usage.
Expand co-funded collective action projects from 11 basins today to at least 100 water-stressed basins around the world. Collective action projects unite business, NGOs, and the public sector to build water resilience through nature-based solutions, regenerative agriculture, wastewater recycling, water reuse, and other climate-positive approaches.
Achieve NPWI in at least 100 basins that support water security for 3 billion people.
Provide resilient water and sanitation (WASH) to at least 100 million people.
Engaging the climate-focused audience
More broadly, the CEO Water Mandate was an active participant during a range of COP26 sessions, advancing corporate action and innovative thinking on water resilience with new climate-focused audiences.
The post-COP26 way forward
COP26 marked an important milestone in advancing the call for water resilience as part of climate adaptation. However, COP26 is not the finish line. It is, rather, an inflection point.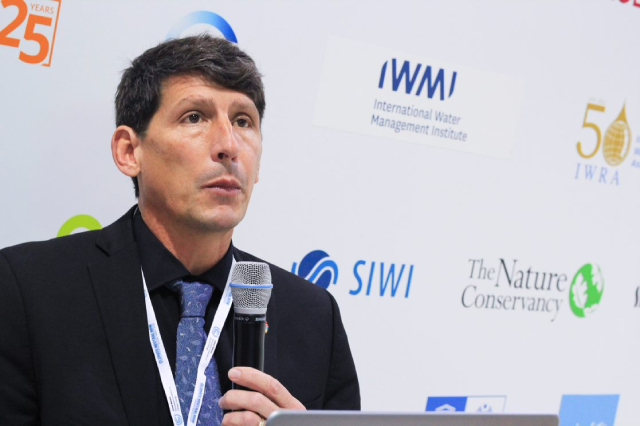 With each passing month, intensifying floods and droughts tangibly illustrate how climate change manifests itself most directly through the water cycle, with damaging impacts to people and nature. Significant and swift action is required to ensure water resilience is fully integrated into the highest levels of climate policy discourse—and ultimately achieved. During the year ahead looking toward 2022's COP27 in Egypt, the CEO Water Mandate and its Water Resilience Coalition are poised to lead the corporate sector in such action—turning commitments into tangible action.