AQUA4D Commits to the CEO Water Mandate
Posted by

Date

November 5, 2020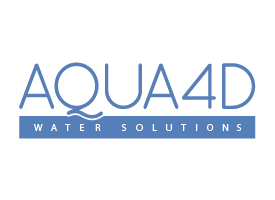 The CEO Water Mandate Secretariat welcomes AQUA4D as its latest endorsing company! Via its endorsement of the Mandate in June 2020, AQUA4D joins a diverse, global community of over 170 companies that have made a commitment to advancing water stewardship.
Founded in 2004, AQUA4D is an agriculture technology company that focuses on solutions for optimized irrigation and sustainable agriculture. Based out of Switzerland, the company produces water technology that promotes the sustainable use of water without the use of chemicals. AQUA4D is active in over 40 countries and its technology helps growers address water scarcity by transforming hard or saline water in order to help water systems be more effective.
To learn more about endorsing the CEO Water Mandate, click here.