3M Commits to the CEO Water Mandate
Posted by

Date

May 19, 2021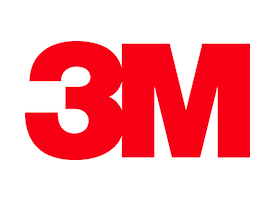 The CEO Water Mandate Secretariat welcomes 3M as its latest endorsing company! Via its endorsement of the Mandate in May 2021, 3M joins a diverse, global community of over 190 companies that have made a commitment to advancing water stewardship.
Founded in 1902, 3M is a science and innovation company that operates in the fields of industry, worker safety, US health care, and consumer goods. Based out of the United States of America, 3M is a Fortune 500 company with over 60,000 products. The company has corporate operations in 70 countries and sells its products in 200, while employing approximately 93,000 people. In 2020, the company reported sales of $32.2 billion.
3M is committed to sustainability, with environmental goals that include achieving carbon neutrality, reducing water use, and improving water quality. Over the next decade, the company is committing to reducing water use at its manufacturing facilities around the world, striving to achieve a 10% reduction in water use by 2022, a 20% reduction by 2025, and a 25% reduction by 2030. The company's water goals include installing state-of-the-art water purification technology by the end of 2023, with the aim of being fully operational by 2024 at all of its largest water-using locations. 3M is also aiming to engage with all of the water-stressed/scarce communities where it manufactures on community-wide water management approaches by 2025. 
"We are applying 3M technologies at a broad scale, which allows us to do more to reduce, restore and reuse the water in our manufacturing processes. We are offering our experience and expertise to communities so we can help others achieve better water quality," says 3M Chairman and CEO Mike Roman.
Learn more about 3M's sustainability efforts by reading the company's 2021 Sustainability Report here.
To learn more about endorsing the CEO Water Mandate, click here.