NTPC Ltd Commits to the CEO Water Mandate
Posted by

Date

March 24, 2021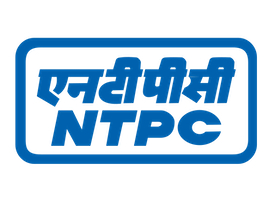 The CEO Water Mandate Secretariat welcomes NTPC Ltd as its latest endorsing company! Via its endorsement of the Mandate in March 2021, NTPC joins a diverse, global community of over 180 companies that have made a commitment to advancing water stewardship.
Based out of India, NTPC is an energy conglomerate with roots that go back to 1975. In addition to fossil fuels, the company has diversified into producing electricity via hydro, nuclear and renewable energy sources. Along with producing electricity, the company operates in the fields of consultancy, power trading, training of power professionals, rural electrification, ash utilization, and coal mining. The company employs over 18,936 people and reported Rs 112,372 crore in revenue in 2020. 
NTPC is dedicated to sustainably generating energy by employing a mix of energy sources and using innovative eco-friendly technologies. The company's sustainable strategy, called The Brighter Plan 2032, is aligned with the United Nations Sustainable Development Goals and India's INDCs and other commitments for sustainability. The Plan's water conservation goals focus around reducing water consumption, wastewater recycling, and increasing freshwater availability. In 2020, the company reported it had begun making progress towards becoming a Zero Liquid Discharge (ZLD) company, taking steps to have its power stations operate with ZLD progressively in phases. NTPC aims to be a "global leader in environmental standards and practices."
Learn more about NTPC's sustainability efforts by viewing the company's 2020 Communication on Progress document here.
To learn more about endorsing the CEO Water Mandate, click here.