The Kraft Heinz Company Commits to the CEO Water Mandate
Posted by

Date

September 15, 2020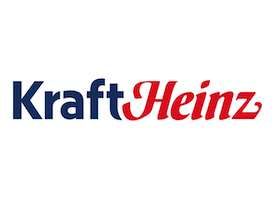 The CEO Water Mandate Secretariat welcomes The Kraft Heinz Company as its latest endorsing company! Via its endorsement of the Mandate in August 2020, Kraft Heinz joins a diverse, global community of over 170 companies that have made a commitment to advancing water stewardship.
Kraft Heinz is a food producer with a history that goes back 150 years. Based out of the United States of America, the company has a wide-ranging portfolio of brands and is one of the largest food and beverage companies in the world. Kraft Heinz has approximately 38,000 employees in over 40 countries. In 2019, the company reported $25 billion in net sales.
Kraft Heinz is committed to using sustainable practices throughout its business and views water as a crucial resource for its operations. The company has implemented water conservation measures and evaluations globally, through actions such as recycling water, installing water-saving technology, and upgrading water treatment plants. The company encourages its growers and manufacturers to undertake water saving practices, such as the adoption of drip irrigation. Kraft Heinz's goal is to build trust amongst its stakeholders by "promoting socially responsible practices across our supply chain, setting aggressive environmental goals, improving the products we sell and making impactful advancements in communities."
To learn more about endorsing the CEO Water Mandate, click here.