Hindustan Zinc Limited Commits to the CEO Water Mandate
Posted by

Date

September 12, 2020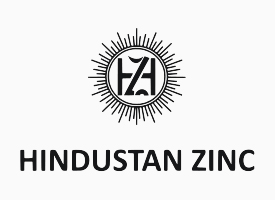 The CEO Water Mandate Secretariat welcomes Hindustan Zinc Limited as its latest endorsing company! Via its endorsement of the Mandate in August 2020, Hindustan Zinc joins a diverse, global community of over 170 companies that have made a commitment to advancing water stewardship.
Founded in 1966, Hindustan Zinc is a subsidiary of Vedanta Limited and is one of the world's largest producers of zinc, lead, and silver. Based out of India, the company holds 77% of the market share in India's primary zinc industry and is the sixth largest silver producer globally. Hindustan Zinc has over 19,000 employees and reported revenues of Rs 21,118 crore in 2019.
Hindustan Zinc views sustainable development as integral to its business philosophy. The company's approach to water management aims to improve performance, recognize the significance of water, and contribute to sustainable water management. The company focuses on reducing freshwater use through a number of strategies, including using less water intense technology, recycling wastewater, rainwater harvesting, and more. Hindustan Zinc has the goal of becoming a 5 times water-positive company and reducing freshwater consumption by 25% by 2025. The company demonstrates its commitment to water stewardship by "using water efficiently, maintaining water quality, and engaging with communities to collaboratively manage a shared water resource throughout the life cycle."
Learn more about Hindustan Zinc's sustainability efforts by reading their 2019 Communication on Progress document here.
To learn more about endorsing the CEO Water Mandate, click here.