GlaxoSmithKline Joins the Water Resilience Coalition
Posted by

Date

November 3, 2020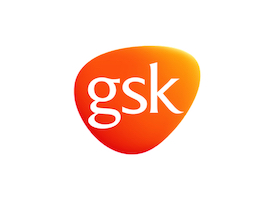 The CEO Water Mandate Secretariat welcomes GlaxoSmithKline (GSK) as the latest company to join the Water Resilience Coalition!
The Water Resilience Coalition, founded in 2020, is an industry-driven, CEO-led coalition of the UN Global Compact's CEO Water Mandate that aims to elevate global water stress to the top of the corporate agenda and preserve the world's freshwater resources through collective action in water-stressed basins and ambitious, quantifiable commitments.
Formed in 2000, GSK is a science-led global healthcare company with a history that goes back 300 years. Based out of the United Kingdom, the company has three global businesses that focus on Pharmaceuticals, Vaccines and Consumer Healthcare. GSK has approximately 100,000 employees across 95 countries, with over 12,000 people working in R&D. In 2019 the company reported revenues of 33.8 billion GBP.
GSK is committed to good water stewardship at all of its sites, viewing water as "essential to developing and maintaining successful and healthy economies and for human health and wellbeing."  Since 2010 the company has reduced its total water use by 31%. The company has cut its water use by implementing water efficient cleaning procedures, identifying and repairing leaks, and investing in efficient equipment. The company measures its overall water impact across four different categories: water scarcity, local water quality, health and social risks, and regulatory and reputational risks.
GSK released new environmental sustainability goals in 2020 focusing on both climate and nature. The company aims to achieve a net zero impact on climate by 2030 and a net positive impact on nature by 2030.The company's goal is to have 100% of its sites achieve good water stewardship by 2025 and reduce overall water use by 20% by 2030. GSK's Biopharma business aims for its operations and key suppliers to be water neutral in water stressed regions by 2030, and its Consumer Healthcare business aims to reduce water use in high water stressed locations by 30% by 2030.
To learn more about joining the Water Resilience Coalition, click here.