Bioazul Commits to the CEO Water Mandate
Posted by

Date

August 14, 2019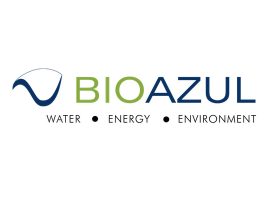 The CEO Water Mandate Secretariat welcomes Bioazul as its latest endorsing company! Via its endorsement of the Mandate in June 2019, Bioazul joins a diverse, global community of over 150 companies that have made a commitment to advancing water stewardship.
Founded in 2003, Bioazul is an engineering and technology consultancy with a focus on the development of eco-innovative and sustainable solutions for the treatment and reuse of water resources. Based out of Spain, Bioazul is comprised of ten professionals who have national and international experience in applied R&D projects. The company offers tailored solutions for industrial and urban wastewater treatment and has carried out more than 40 international projects.
Bioazul works to contribute to the achievement of the United Nations Sustainable Development Goals, with a particular focus on water and sanitation for all, achieving sustainable cities and communities, and adopting measures to combat climate change and its effects. The company's aim is to "integrate sustainability at an environmental and economic level."
To learn more about endorsing the CEO Water Mandate, click here.