About the CEO Water Mandate
The CEO Water Mandate is a special initiative of the UN Secretary-General and the UN Global Compact, providing a multi-stakeholder platform for the development, implementation, and disclosure of corporate water sustainability policies and practices. The UN Global Compact is the world's largest corporate sustainability initiative with over 7000 corporate participants and other stakeholders from more than 140 countries. The UN Global Compact is based on ten principles in the areas of human rights, labour standards, the environment, and anti-corruption
About the Guidelines
The CEO Water Mandate's Corporate Water Disclosure Guidelines offer a common approach to business reporting on water-related issues. They put forward metrics and approaches that allow companies to communicate meaningfully with their stakeholders about their water management practices and that can begin to harmonize practice. The Guidelines also provide guidance for defining what water-related topics to report. These Guidelines are intended to drive convergence and harmonization with respect to how companies report their water management practices while helping to minimize reporting burdens, thus allowing companies to allocate more time and resources to actively manage water.
What is corporate water disclosure?
Corporate water disclosure is the act of reporting information to stakeholders (investors, nongovernmental organizations, consumers, communities, suppliers, and employees) related to the current state of a company's water management, the implications for the business and others, and the company's strategic responses. Disclosure is a critical component of a company's water management efforts and of water-related sustainability more generally.
Disclosure supports a more sustainable and equitable management of water resources by improving the ability of stakeholder audiences to evaluate a company's water practices and make comparisons across companies. It thus fosters greater corporate accountability. Disclosure can support business viability in many ways, including:
Improving a company's understanding of its water risks, opportunities, and impacts and the effectiveness of its responses
Providing an opportunity to demonstrate progress and good practices to external stakeholders, thereby improving the company's reputation and building investor confidence
Establishing a dialogue and building credibility with key stakeholders, paving the way for future partnerships that advance shared water-related goals
About the project team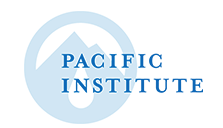 Pacific Institute
The Pacific Institute is one of the world's leading nonprofit research and policy organizations working to create a healthier planet and sustainable communities. Based in Oakland, California, it conducts interdisciplinary research and partners with stakeholders to produce real-world solutions that advance environmental protection, economic development, and social equity—in California, nationally, and internationally. Since its founding in 1987, the Pacific Institute has become a locus for independent, innovative thinking that cuts across traditional areas of study, helping make connections and bring opposing groups together. The result is effective, actionable solutions addressing issues in the fields of freshwater resources, climate change, environmental justice, and globalization.www.pacinst.org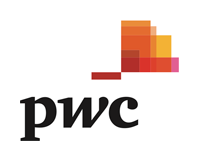 PricewaterhouseCoopers
PwC firms help organizations and individuals create the value they're looking for. PricewaterhouseCoopers LLP is a Delaware limited liability partnership. PwC refers to the United States member firm, and may sometimes refer to the PwC network. Each member firm is a separate legal entity. Please see www.pwc.com/structure for further details.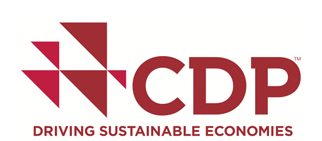 CDP
CDP (formerly known as Carbon Disclosure Project) is an international not-for-profit organisation that operates the only global system for the measurement, disclosure and management of corporate environmental information. It has harnessed the collective power of market forces including 655 institutional investors holding US$78 trillion in assets to create the largest collection of self reported climate change and water data. This information is used by investors, companies and governments to make informed business, investment and policy decisions. For more information visit www.cdproject.net

World Resources Institute
The World Resources Institute (WRI) is a global environmental and development think tank that goes beyond research to create practical ways to protect the Earth and improve people's lives. We work with governments, companies, and civil society to build practical solutions to urgent environmental challenges. WRI's transformative ideas protect the Earth and promote development because sustainability is essential to meeting human needs and fulfilling human aspirations for the future. www.wri.org
About the Global Reporting Initiative
The Global Reporting Initiative (GRI) served as a strategic partner throughout the development of the Guidelines. GRI is a leading organization in the sustainability field. GRI promotes the use of sustainability reporting as a way for organizations to become more sustainable and contribute to sustainable development. www.globalreporting.org
About the Water Disclosure Working Group and Corporate Water Disclosure Stakeholder Advisory Group
During the development of the Guidelines, the project team regularly consulted with the CEO Water Mandate's Water Disclosure Working Group (WDWG)—comprising representatives from Mandate-endorsing companies—and the Corporate Water Disclosure Stakeholder Advisory Group (CWDSAG), which included a variety of representatives from civil society groups, water-related-tool developers, trade associations, and government and intergovernmental agencies. The expertise of these groups enabled the project team to ensure it was building on existing disclosure practice as well as to ensure that the Guidelines addressed the wide range of company and stakeholder interests. The tables below list WDWG and CWDSAG members who have contributed to the Guidelines at some point during their development.
WDWG Members 2011–2014
| Name | Organization |
| --- | --- |
| Michael Whaley* | Allergan |
| Christina Hillforth* | AkzoNobel |
| Martijn Kruisweg* | AkzoNobel |
| Ivonne Studer Noguez* | AkzoNobel |
| Bennett Freeman* | Calvert |
| Jules Frieder | Calvert |
| Ellen Kennedy* | Calvert |
| Greg Koch* | Coca-Cola Company |
| Lisa Manley | Coca-Cola Company |
| Serena Levy* | Coca-Cola Company |
| Suzannah Cooley* | Coca-Cola Enterprises |
| Maury Zimring | Coca-Cola Enterprises |
| Jens Rupp | Coca-Cola Hellenic |
| Roberta Barbieri* | Diageo |
| A. Q. I. Chowdhury* | Finlay Ltd. |
| Johan Firmenich* | Firmenich |
| Nancy English | GlaxoSmithKline |
| Brett Fulford* | GlaxoSmithKline |
| Bob Hannah | GlaxoSmithKline |
| Mikael Blomme | H&M |
| Felix Ockborn* | H&M |
| Manoj Chaturvedi* | Hindustan Construction Co. |
| Niyati Sareen* | Hindustan Construction Co. |
| Robert Drinane* | Merck |
| Bart Alexander* | Molson Coors |
| Michael Glade* | Molson Coors |
| Javiera Charad* | Nestlé |
| Christian Frutiger* | Nestlé |
| Naty Barak* | Netafim |
| Heather Rippman* | Nike |
| Kevin Agnew* | Reed Elsevier |
| Mark Gough | Reed Elsevier |
| Martin Ginster* | Sasol |
| David LoPiccolo | Siemens |
| Jochen Schweitzer* | Siemens |
| Johan Holm* | Stora Enso |
| Yapo Alle-Ando* | Teck Resources |
| Troy Jones* | Teck Resources |
| Jesse Rep | UPM-Kymmene |
| Dominique Heron | Veolia |
| Ed Piñero* | Veolia Water |
| Graham Paterson | West Pac |
| Paul Jones | Xstrata |
CWDSAG members 2011–2014
| Name | Organization |
| --- | --- |
| Adrian Sym* | Alliance for Water Stewardship |
| Alexis Morgan* | Alliance for Water Stewardship |
| Leslie Lowe | UCI Environmental Accountability |
| Tod Christenson* | Beverage Industry Environmental Roundtable |
| Dimitra Christakou | Bloomberg |
| Linda Hwang | EcoMetrix Solutions Group |
| Brooke Barton* | Ceres |
| Jan Dell | CH2MHill |
| Jens Hönerhoff* | DEG Invest |
| Amy Goldman* | Global Environmental Management Initiative |
| Kelly Davina Scott* | Institute for Human Rights and Business |
| Nadira Narine* | Interfaith Center on Corporate Responsibility |
| David Molden* | International Center for Integrated Mountain Development |
| Anne-Marie Fleury | International Council on Mining and Metals |
| Ross Hamilton* | International Council on Mining and Metals |
| Sabrina Birner* | International Finance Corporation |
| Paul Freedman* | LimnoTech |
| Victor Munnik | Mvula Trust |
| Loic Dujardin | Norges Bank Investment Management |
| Danielle Carreira* | Principles for Responsible Investment |
| Olivia Watson* | Principles for Responsible Investment |
| Lara Yacob | Robeco |
| Maite Aldaya* | UN Environmental Programme, Consultant |
| Ivo Mulder | UN Environment Programme Finance Initiative |
| Sharon Murray | US AID |
| Ruth Mathews* | Water Footprint Network |
| Nick Hepworth* | Water Witness international |
| Anne-Lennore Boffi | World Business Council on Sustainable Development |
| Dominic Waughray | World Economic Forum |
| Lindsay Bass* | World Wildlife Fund International |
| Stuart Orr* | World Wildlife Fund International |
| Jochem Verberne* | World Wildlife Fund International |
* denotes current WDWG members