Gearing Up For AWS Standard 2.0: We'd Like To Hear From You
Posted by

Date

May 25, 2018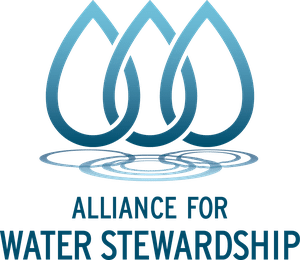 Next year, AWS will launch version 2.0 of its International Water Stewardship Standard. Ahead of final approval, you can share your feedback and suggestions for improvement. Read on to learn how you can help shape the future of water stewardship.
---
At Ecolab, we work every day to protect what is vital: clean water, safe food, abundant energy and healthy environments. At almost three million locations around the world, we partner with customers in food, healthcare, hospitality and industrial production. But we also apply these same systems and technologies to our own facilities. That's how we saved a combined 170 billion gallons of water last year.
Working at local facilities in dozens of countries every day, we believe that the Alliance for Water Stewardship's International Water Stewardship Standard offers our company and the water-dependent customers that we serve two key benefits. It is a common management framework to address physical water risks, as well as an assurance system that can improve local water governance relationships and protect companies' local social license to operate.
As the only independently verifiable system for corporate water stewardship, AWS certification demonstrates to all of our stakeholders that our certified sites are fully compliant with global standards and best practices as agreed by world-leading NGOs, academic institutions, public-sector authorities and multi-national companies.
A key part of the assurance offered by AWS certification is knowing that we have followed an ISEAL-approved process. ISEAL is the globally recognized standard setter for credible sustainability standards. Just like other well-known standards such as Fairtrade, Rainforest Alliance, UTZ and FSC, AWS is a fully compliant member of ISEAL.
ISEAL's Codes of Good Practice are the most widely recognized set of guidelines on how standards should be set up and implemented. One of those guidelines is that all standard systems must be reviewed and revised every five years, and that the revision process must be multi-stakeholder, transparent and open for comment.
That five-year revision is now underway for the AWS water standard. That means that, as of 2019, we will be able to launch version 2.0. Much of that work is done by the AWS Technical Committee, on which I serve as a representative for Ecolab.
After a year-long period of public consultation and feedback-gathering on AWS Version 1.0, the Technical Committee met in March in Canada. We received more than 300 comments from stakeholders around the world and found several major themes [EDIT: Consultation closed]. During the meeting, we agreed on resolutions for each of those themes and created a draft version of AWS Standard v2.0, which is now open for feedback.
I would like to encourage you to examine the new draft and share your thoughts with us. You can submit your feedback on the AWS website until June 17. Based on your input, the Technical Committee will further revise the current draft and submit it to the AWS AGM for a final approval vote in Edinburgh on November 1, 2019.
Meanwhile, we have set up a series of learning sessions over the next few weeks to brief you on the experience of those who have worked through the earlier processes. Sessions are taking place in every major time zone. You can find the details here. On behalf of my fellow committee members, which includes representatives from fellow CEO Water Mandate signatories Nestle and Olam, I invite you to join us, so you can formulate your feedback in the most informed manner.
As a founding member of AWS, Ecolab is proud to continue to advance our leadership in the water stewardship space. Having the first ever AWS certified plant in Tai Cang, China, we have now added our City of Industry and Carson, California plants to the list of AWS certified sites. We remain committed to growing our business in a robustly sustainable manner and look forward to using the AWS standard to do so.