Help Shape the Cradle to Cradle Certified Water Stewardship Requirements: Public Comment Period Open Until 4 October 2019
Posted by

Date

September 12, 2019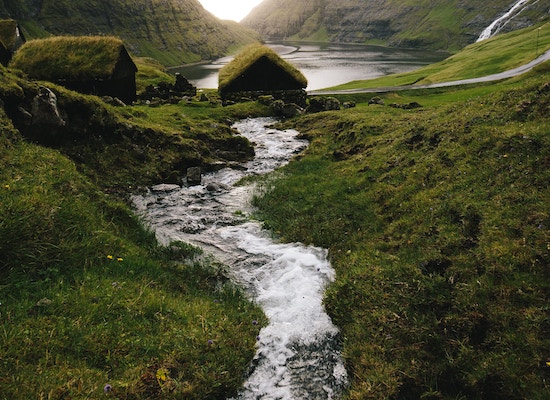 Over the past several years I have had the opportunity to lead the work of developing the Water Stewardship requirements for the new version of the Cradle to Cradle Certified Product Standard (Version 4), which is available for public comment now through 4 October 2019. To receive certification, products are assessed for performance across five key sustainability categories: Material Health, Product Circularity, Renewable Energy & Climate, Water Stewardship, and Social Fairness. The new standard requirements, including those for Water Stewardship, were developed through a multi-stakeholder process that has included input and feedback from a range of product manufacturers, scientific experts, government representatives, and nonprofit organizations, among others. The Pacific Institute and CEO Water Mandate Secretariat lent their expertise to this process, providing insights and guidance that led to many improvements in the new draft requirements.
My colleagues and I at the Cradle to Cradle Products Innovation Institute are now very pleased that the draft standard has been released for public comment, and we invite the water stewardship community to contribute their expertise and insight to help us ensure that the new standard requirements provide a pathway to leadership in Water Stewardship for product manufacturers and brands. The new draft version 4 C2C Certified Water Stewardship category:
Requires actions to address water quality and quantity issues where they occur – whether at final production facilities and/or in the supply chain. For many product types,  this will mean working to address issues associated with raw material extraction and/or production.
Includes entry-level requirements for manufacturers to provide drinking water, sanitation, and hygiene (WASH) to all employees, and requires suppliers to provide WASH through a human rights policy and associated responsible sourcing management system requirements (included in the Social Fairness category of the standard.
Encourages awareness and collaboration to address local and shared water-related issues, for example through participation in collective action projects.
Applies assessment methods that were developed for the Material Health category of the standard to optimizing manufacturing process effluent and sludge for compatibility with human and environmental health.
The full draft of the Cradle to Cradle Certified Product Standard Version 4 and public comment form can be found at this link. Input received through 4 October 2019 will be considered for inclusion in the final version of the standard, slated for release in 2020. 
About Cradle to Cradle Certified™
Cradle to Cradle Certified™ is a globally recognized measure of safer, more sustainable products made for the circular economy. Product designers, manufacturers and brands around the world rely on the Cradle to Cradle Certified Product Standard as a transformative pathway for designing and making products with a positive impact on people and planet. From fragrances to flooring, t-shirts and jeans to water bottles and window treatments, thousands of products are Cradle to Cradle Certified. What's more, a growing number of brands, organizations and standards also recognize Cradle to Cradle Certified as a preferred product standard for responsible purchasing decisions.
Currently in its third iteration, the Cradle to Cradle Certified Product Standard is rooted in the Cradle to Cradle® design principles established by William McDonough and Dr. Michael Braungart. Standard requirements are developed through a stakeholder engagement process with input from technical experts, market leaders and the public.
To receive certification, products are assessed for environmental and social performance across five critical sustainability categories. A product is assigned an achievement level (Basic, Bronze, Silver, Gold, Platinum) for each category. A product's lowest category achievement also represents its overall certification level. The standard encourages continuous improvement over time by awarding certification on the basis of ascending levels of achievement and requiring certification renewal every two years. The sustainability categories and category goals include:
Material Health: Chemicals and materials used in the product are selected to prioritize the protection of human health and the environment, generating a positive impact on the quality of materials available for future use and cycling.
Product Circularity: Products are intentionally designed for their next use and are actively being cycled in their intended use cycles.
Renewable Energy and Climate: Product manufacturing results in a positive impact on the renewable energy supply and the balance of climate-changing greenhouse gases.
Water Stewardship: Water is treated as a precious and shared resource. Watersheds are protected and clean water is available to people and all other organisms.
Social Fairness: Manufacturers are committed to upholding human rights and applying responsible business practices to all stakeholders.