Profiles in Leadership: Dow & Jim Fitterling
Valuing Nature-Based Solutions Key to Addressing Both Climate and Water Crises
The endless supplies of freshwater humans have relied on for both public and private use since our beginnings on Earth are in peril — unless we take corrective, collective action immediately.
Nature does not offer unlimited quantities of any of her many bounties.
Preserving this essential resource for today and tomorrow is life-on-Earth-critical, and the raison d'être of the Water Resilience Coalition, never more so than in our climate crisis-stricken world, where water scarcity is a daily reality for 1.8 billion people.
"As the climate crisis intensifies, the impacts on our shared freshwater resources are far reaching," says Jim Fitterling, chairman and CEO of Dow. "Businesses like Dow depend on having abundant freshwater to ensure the continued safe operation of our manufacturing facilities worldwide. We have both the responsibility and opportunity to collaborate with other sectors of society on solutions, combining our resources and efforts to ensure there are sustainable and resilient freshwater resources for all."
The materials science industry is by definition a water-intensive enterprise, and Dow – a founding member of the WRC with a presence in 31 countries with over 100 manufacturing sites – is at the forefront of building resilience toward the sustainable exploitation of our most valuable finite resource, with a particular focus on how our water use impacts the natural world.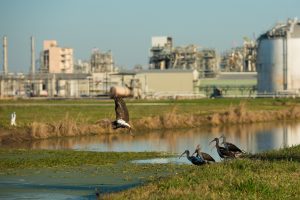 Fitterling explains: "Through our Valuing Nature Goal, Dow is implementing natural, long-term solutions that improve water security in water-stressed areas to lower pollution in groundwater and build coastal resilience against storms. These actions to restore, manage and protect natural ecosystems have increased the resilience of our business operations while also providing broader environmental, social and economic benefits."
Coalition companies have pledged to make these needed investments in their own operations – as well as work in tandem through collective action – to address the underlying issues affecting the health of the world's shared freshwater resources and build resilience of the freshwater basins that serve communities, industry and Mother Nature alike.
"Our vision is to inspire watershed stakeholders around the world to seek collaborations to help sustainably manage scarce freshwater that is so vital to life on this planet. Water is a finite resource," says Mary Draves, Dow Chief Sustainability Officer and Vice President of Environment, Health and Safety.
"Using an 'every drop counts' mindset, we are contributing to water resilience in areas like Terneuzen, The Netherlands, and Tarragona, Spain, by recycling and reusing wastewater in our operations to reduce our water footprint," she continues.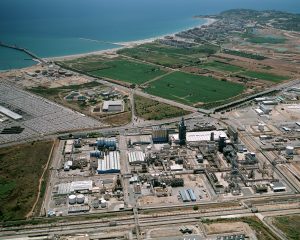 As COVID-19 vaccines reach greater segments of the population, the climate crisis will continue to be a top UN priority, and business will need to continue to ramp up resilience initiatives even higher during the ongoing Decade of Action on the SDGs.
Other WRC members are also working toward resilient futures from the boardroom on down, ensuring that watersheds can meet the need of people and industry alike in the years to come.
WRC co-founder AB InBev is working with The Nature Conservancy to help realize its 2025 sustainability goals on water stewardship, ensuring that 100 per cent of communities in these high-stress areas enjoy measurably improved availability and quality of freshwater. The collaboration involves developing measuring frameworks, scaling up stewardship projects, training in-house and on the ground, and impact reporting.
Similarly, by focusing on nature-based solutions – such as agroforestry, wetlands preservation and agricultural optimization – WRC member Danone is able to achieve multiple resiliency benefits: biodiversity enhancement, soil health improvement, carbon sequestration, and better livelihoods.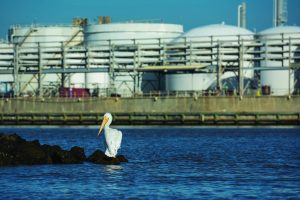 With urgent, collective action on freshwater stewardship, we can ensure plentiful resources for people and planet to thrive in greater harmony. But this will take CEO leadership and commitment from every business leader, employee and community member.
The WRC aims to be the private sector catalyst for bold corporate action today.
"By sharing our learnings and engaging with other partners through the WRC, we hope to inspire others to come together in order to sustainably manage scarce freshwater resources that are essential to everyday life," adds Fitterling.