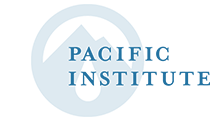 Tien Shiao, Ross Hamilton, Cora Kammeyer, Jason Morrison
Pacific Institute / CEO Water Mandate
pacinst.org
About the CEO Water Mandate
The CEO Water Mandate is a special initiative of the UN Secretary-General and the UN Global Compact, providing a multi-stakeholder platform for the development, implementation, and disclosure of corporate water sustainability policies and practices. The UN Global Compact is the world's largest corporate sustainability initiative with over 7000 corporate participants and other stakeholders from more than 140 countries. The UN Global Compact is based on ten principles in the areas of human rights, labor standards, the environment, and anti-corruption.
The purpose of this guide is to support companies in setting effective site water targets that are informed by catchment context. This guide introduces three critical elements for setting effective site water targets that:
Align with the priority water challenges within the catchment;
Reflect the site's contribution to the water challenge(s) and desired catchment condition(s); and
Support company efforts to reduce exposure to water risk, capitalize on opportunities, and contribute to overall catchment water security.
The elements proposed herein were informed by research, pilot testing, and consultations with stakeholders from a wide range of sectors. They are meant to complement and expand on existing corporate water stewardship efforts and support corporate contributions to achieving the Sustainable Development Goals. While not prescriptive, the resulting guide can help sites establish directionally correct targets that focus on the right challenges, based on appropriate estimates.
Although stakeholder engagement is strongly encouraged when setting targets, this guide is non-binding. It does not require companies to publicly communicate, report or commit to water targets. In addition, because the action of one company alone is unlikely to enhance water security in a catchment, companies are encouraged to work with other water users to collectively set water targets that are based on a shared understanding of the catchment context and each user's relative contributions.
Finally, setting water targets informed by the elements and actions proposed in this guide can help companies act as leaders and catalyze collective action. At the same time, sites can become more resilient and adapt to water challenges emerging around the world.
This guide is meant to be updated over time, based on feedback from users and other stakeholders, and maintain alignment with other initiatives.
Expert Advisory Group Members
Reviewers

Nick Martin, Antea Group, Beverage Industry Environmental Roundtable (BIER)

Truke Smoor, Cargill

Emilio Tenuta, Ecolab

Sylvia Lee, Facebook

Ruth Thomas, Global Agribusiness Alliance (GAA)

Rami Narte, Global Water Partnership (GWP)

Julienne Roux, Global Water Partnership (GWP)

Hayley Zipp, International Council on Mining and Metals (ICMM)

Nicolas Perin, International Tourism Partnership (ITP)

Paul Freedman, LimnoTech

Wendy Larson, LimnoTech

Ian Knight, Mars

Carlo Galli, Nestle

Gemma James, Principles for Responsible Investment (PRI)

Troy Jones, Teck Resources

Jamie Pittock, The Australian National University

Suvi Sojamo, Aalto University

Karen Bireta, AbbVie

Edwin Pinero, Alliance for Water Stewardship (AWS)

Blair Douglas, BHP

Bryce Skarratt, BHP

Erika Korosi, BHP

Pedro Santiago Faria, CDP

Jens Hoenerhoff, DEG

Anna Krotova, Global Reporting Initiative (GRI)

Derk Kuiper, Good Stuff International

Claire Pengelly, GreenCape

Arjun Bhalla, International Finance Corporation (IFC)

James Dalton, International Union for Conservation of Nature (IUCN)

Madeleine Gray, IPIECA

Hannah Baleta, Pacific Institute/UNGC CEO Water Mandate

Giuliana Chaves Moreira, Pacific Institute/UNGC CEO Water Mandate

Amy Herod, Pacific Institute/UNGC CEO Water Mandate

Abigail Warner, Pacific Institute/UNGC CEO Water Mandate

Sonali Abraham, Pacific Institute

McKenzie Bradford, Pacific Institute

Heather Cooley, Pacific Institute

Jean-Baptiste Bayart, Quantis International

Emily Matthews, World Resources Institute

Gabriela Morales, World Resources Institute

Betsy Otto, World Resources Institute

Colin Strong, World Resources Institute

Stefanie Woodward, WSP Global Inc.

Klaudia Schachtschneider, WWF South Africa
The work was generously supported by the CEO Water Mandate Action Platform members:
AB Inbev, BHP, Colgate-Palmolive, Danone, Diageo, Ecolab, Firmenich, Engie, Gap Inc., Heineken, Levi's, Lydec, Mars, Merck, Nestle, Netafim, PepsiCo., PVH Corp., SANASA, The Coca-Cola Company, The Radisson Hotel Group, Teck Resources, and Unilever.
Continue on with the Guide