The framework below presents a life cycle of the more formalized multi-stakeholder WSIs that are the focus of this work.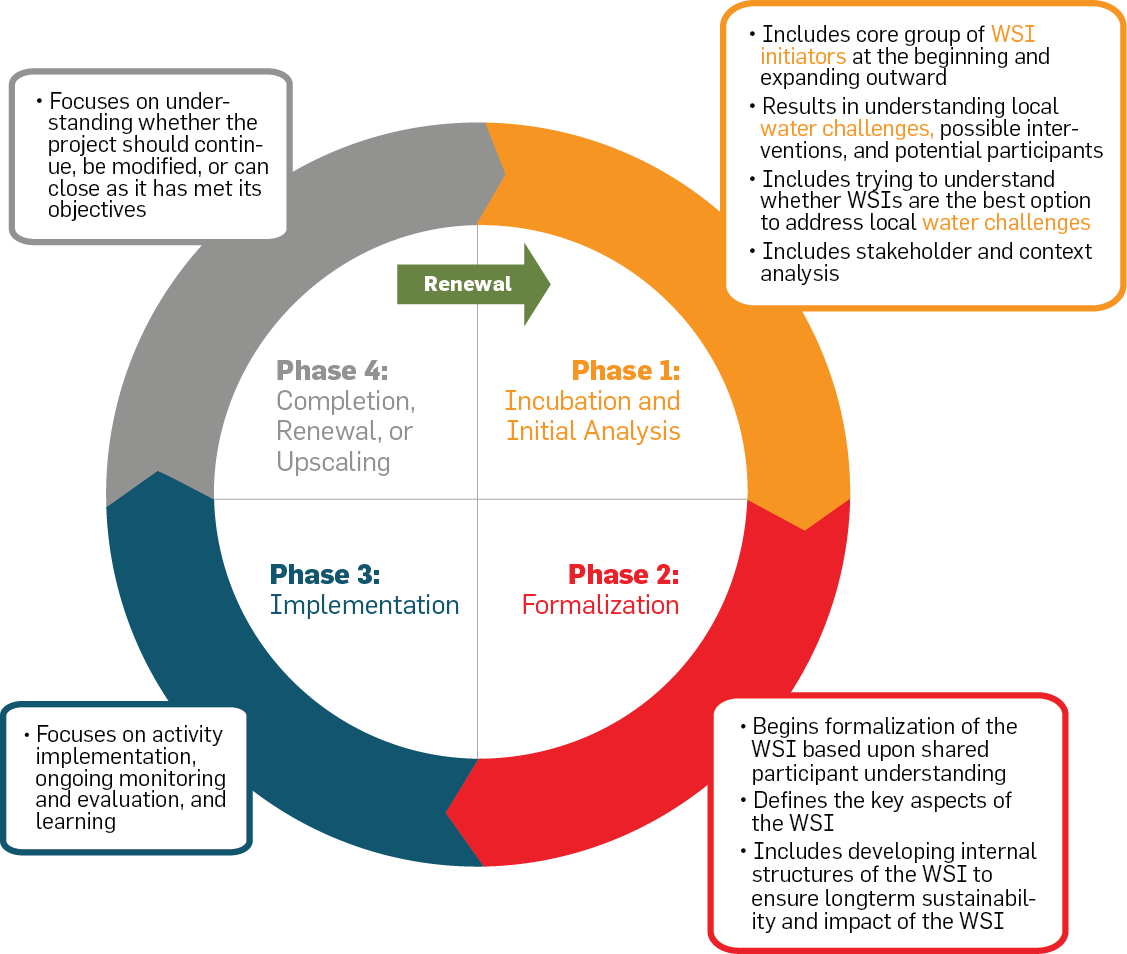 In summary, integrity with respect to a WSI is about having the right people at the table, aimed at the right goals, using an effective and equitable process. Doing so ensures that the WSI will truly drive water security for all, while protecting participants from reputational risks and building long-term, trust-based relationships that last beyond the lifespan of the WSI.
However, ensuring integrity can also be quite challenging and complex. We've compiled a variety of tools and resources that can help you implement integrity, and categorized them by principle and WSI phase. To access these tools and resources, click the button below. Or, continue on and read the full report, which will go into more depth about integrity principles, phases, tools, and more.