Water Risk Assessment Tools
Companies use a variety of tools to determine whether the catchments in which they operate are particularly exposed to water risk, as well as to better understand the nature of risk in specific catchments. The methods used to evaluate risk vary from tool to tool. While many of these tools use physical water scarcity as a proxy for risk, others consider both physical and economic water scarcity, while others still use an even broader set of criteria to evaluate risk. A few of these tools are listed below.
The different approaches of the five tools mentioned above are summarized in the following table.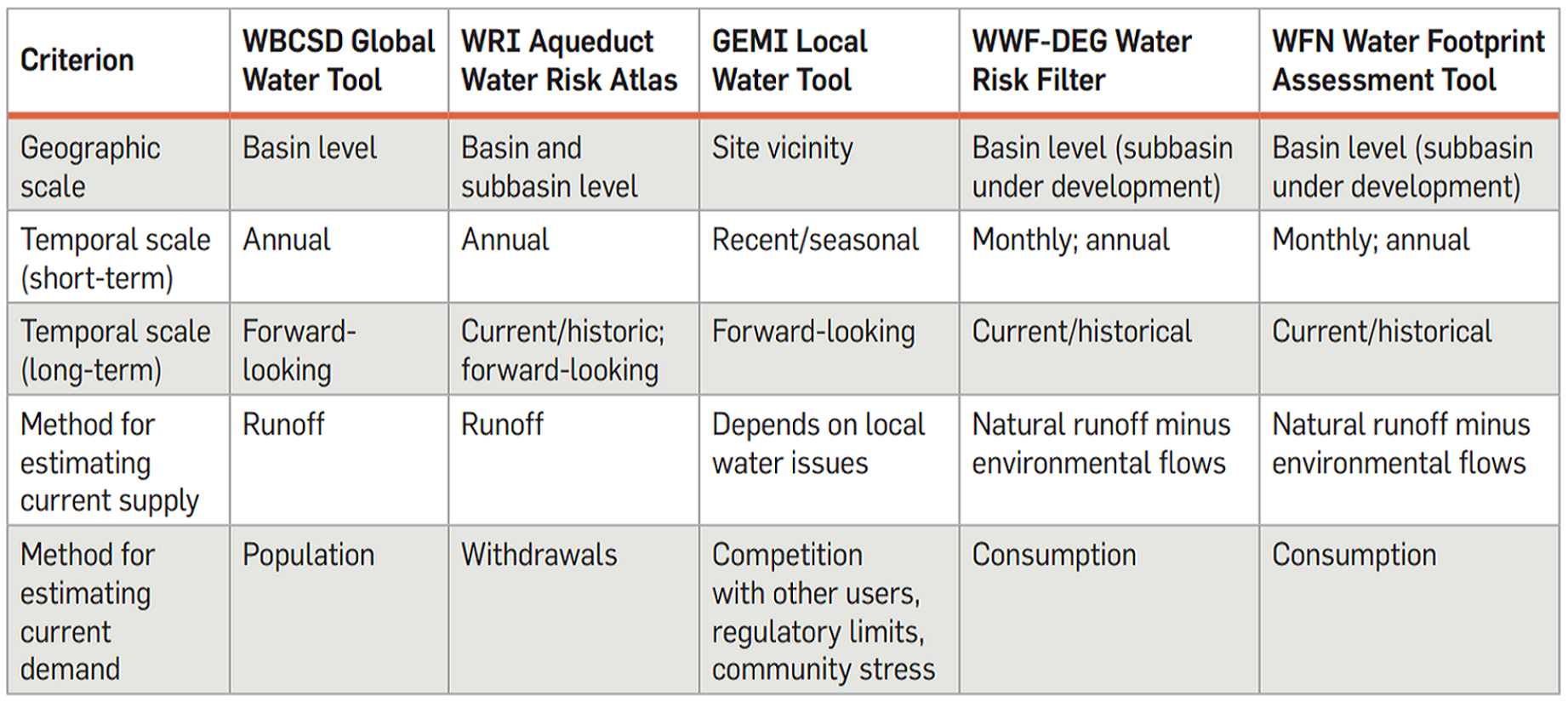 Stakeholder Engagement Resources
Continue on with this Guide