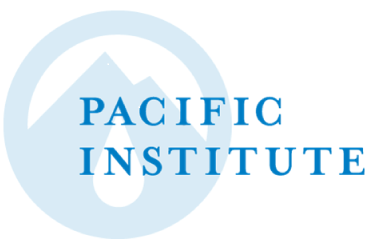 Ross Hamilton, Tien Shiao, Jason Morrison
Pacific Institute / United Nations Global Compact CEO Water Mandate
pacinst.org
About the CEO Water Mandate
The CEO Water Mandate is a special initiative of the UN Secretary-General and the UN Global Compact, providing a multi-stakeholder platform for the development, implementation, and disclosure of corporate water sustainability policies and practices. The UN Global Compact is the world's largest corporate sustainability initiative with over 7000 corporate participants and other stakeholders from more than 140 countries. The UN Global Compact is based on ten principles in the areas of human rights, labor standards, the environment, and anti-corruption.
This paper summarizes existing literature assessing the physical risks of climate change to the private sector and examples of how the private sector can address these risks and build their water resilience. The reader should expect to understand why more action is urgently needed by businesses, the existing barriers to action, and proposed solutions to address those barriers. The partner organizations have worked with companies to understand the physical risks of climate change and how to address those risks. In documenting what's been done to date we aim to raise awareness and enable more companies to build their water resilience.
The work was supported by the following CEO Water Mandate endorsing companies including: Abercrombie & Fitch, Anheuser- Busch InBev, Asia Pulp and Paper, Bayer AG, BHP, Braskem, Calgro M3, Cargill, Incorporated, Colgate-Palmolive Company, Danone S.A., Diageo plc, The Dow Chemical Company, Ecolab Inc., Engie, Firmenich SA, Gap Inc., GlaxoSmithKline plc, Heineken, Hilton Hotels and Resorts, Levi Strauss & Co., Mars, Incorporated, Merck and Co., Inc., Microsoft Corporation, Nestlé S.A., Netafim, Nike Inc., PepsiCo, Inc., PVH Corp., Radisson Hotels, , Suez S.A., The Coca-Cola Company, Teck Resources Limited, Unilever, Woolworths Holding Limited.
We'd also like to acknowledge the support of the CEO Water Mandate Action Platform by the Swiss Agency for Development and Cooperation (SDC).
Continue on with this Guide