Many, if not most, industry sectors face significant water-related risks. However, the degree and nature of these risks differ widely depending on how much water they use, how their water footprint is distributed across the value chain, the degree to which they contribute to pollution, and if they tend to be located in areas prone to water stress, among other things.
Below is a chart the relative water footprint of different industry sectors.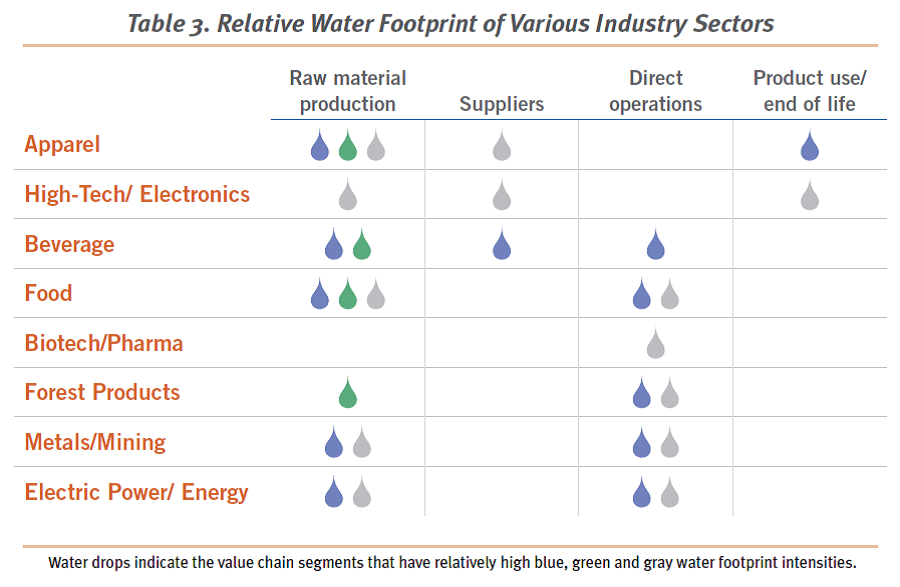 Source: Ceres-Pacific Institute.
A recent report from Ceres and the Pacific Institute that provides a more detailed analysis of how water footprints and water-related business risks and opportunities may differ for different industry sectors can be found here.