The demand for water among industry and agriculture is increasing significantly due to population growth and economic development. Freshwater consumption worldwide has more than doubled since World War II and is expected to rise another 25 percent by 2030.
Agriculture accounts for more than two-thirds of global water use, including as much as 90 percent in developing countries.
World population is expected to increase from 6.6 billion currently to 8 billion by 2030 and over 9 billion by 2050.
Business Impacts of Increasing Water Demand
Higher costs for water.
Regulatory caps for water use.
Conflicts with local communities and other large-scale water users.
Growing demand for water efficient products and technologies.
Global Water Withdrawals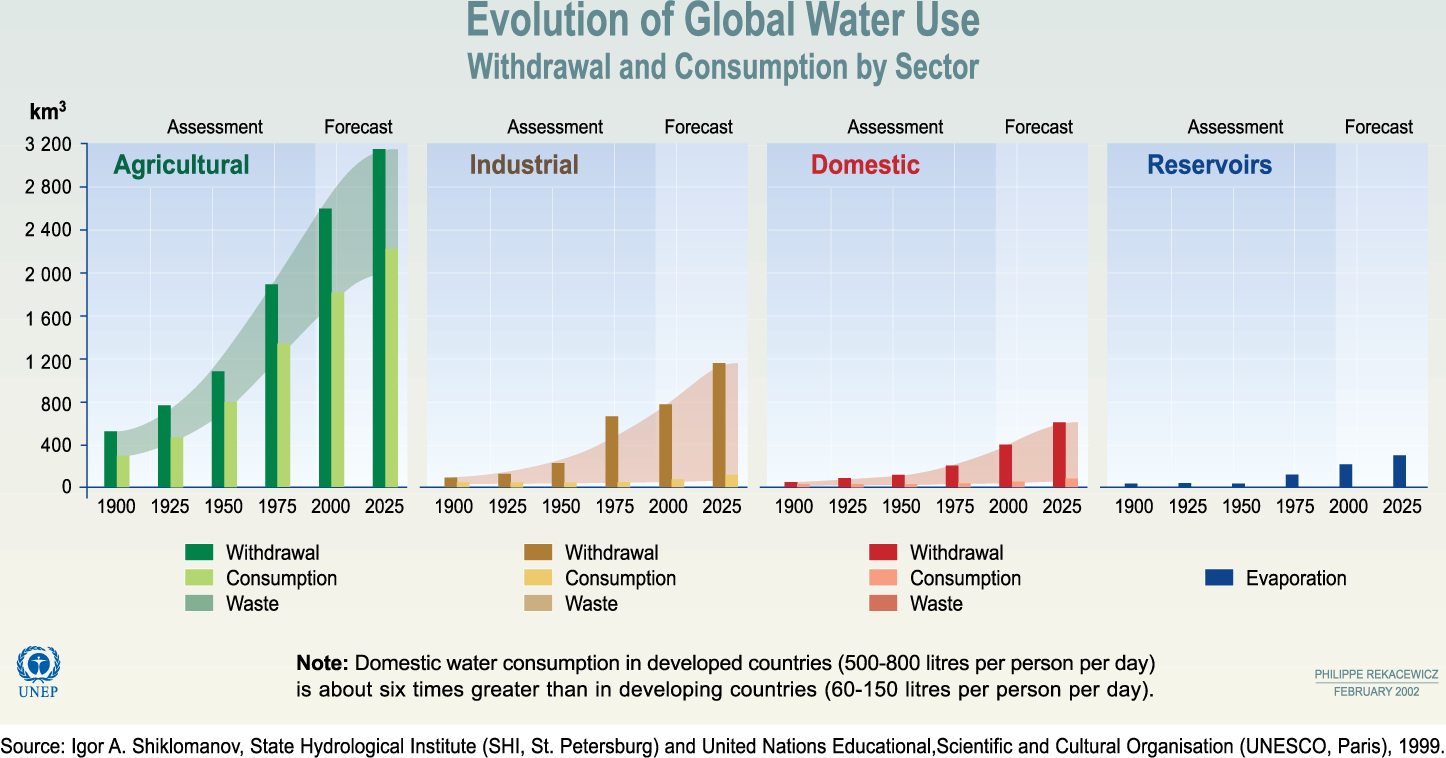 Source: UNEP GRID-A 2002