Climate change affects the hydrologic cycle, leading to more frequent extreme weather events, such as droughts and floods. It is also causing the sea level to rise, which has a variety of impacts, including salination of surface waters and groundwater aquifers.
These changes often compound existing water risks. For example, in many areas, climate change will concentrate annual precipitation into a shorter time frame, thereby putting stress on local infrastructure and storage capacity in the dry months. Catastrophic weather events can also exacerbate existing water problems, whether it be a hurricane spreading pollution or a drought exacerbating water scarcity.
Climate change will be felt differently in different parts of the worlds, but it will have a greater impact on companies with footprints in areas with inadequate infrastructure or lack of capacity to adapt.
Business Impacts of Climate Change
Decreased amounts of water available for business activities.
Increased costs for water.
Operational disruptions and associated financial loss.
Increased costs for pre-treatment to obtain desired water quality.
Increased health costs for employees in the countries that are impacted.
Projected Contribution of Climate Change to Declining Water Availability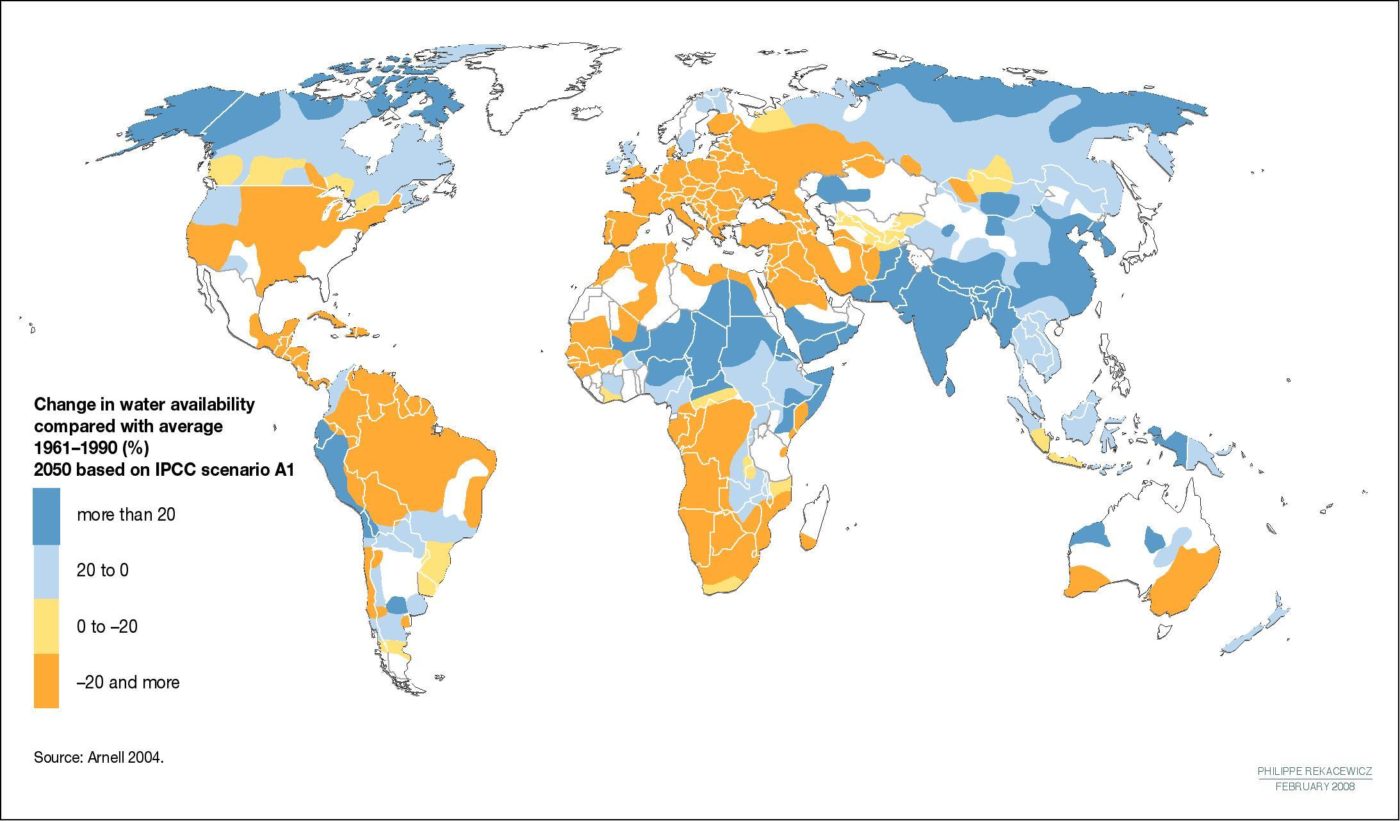 Source: UNEP GRID-A 2009